Upcoming Workshops
Welcome to the Chenango Arts Council's Workshops!
Please click on the event in the calendar below to register. Please call 607-336-2787 if you have questions, or any difficulty with registration.
Thank you - and ENJOY!
Stained Glass with Matt Wilson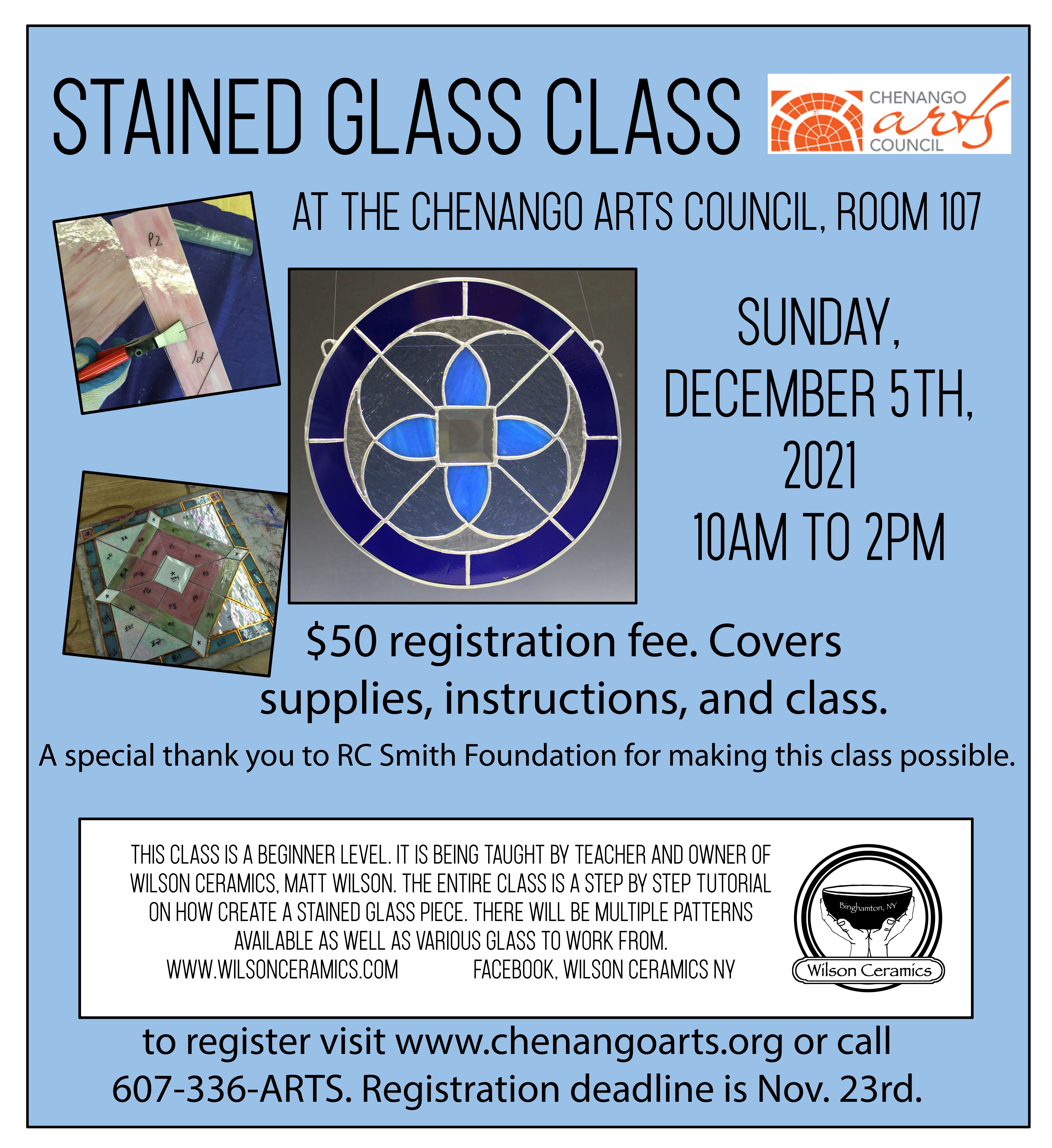 Chenango Arts Council is pleased to announce the return of in-person workshops! Learn to make your own beautiful stained glass pieces with Wilson Ceramics December 5th! Class includes instruction and all supplies. Special thanks to RC Smith Foundation for making this workshop possible.