Upcoming Workshops
Welcome to the Chenango Arts Council's Workshops!
Please click on the event in the calendar below to register. Please call 607-336-2787 if you have questions, or any difficulty with registration.
Thank you - and ENJOY!
Advanced Drawing with Carl Houghton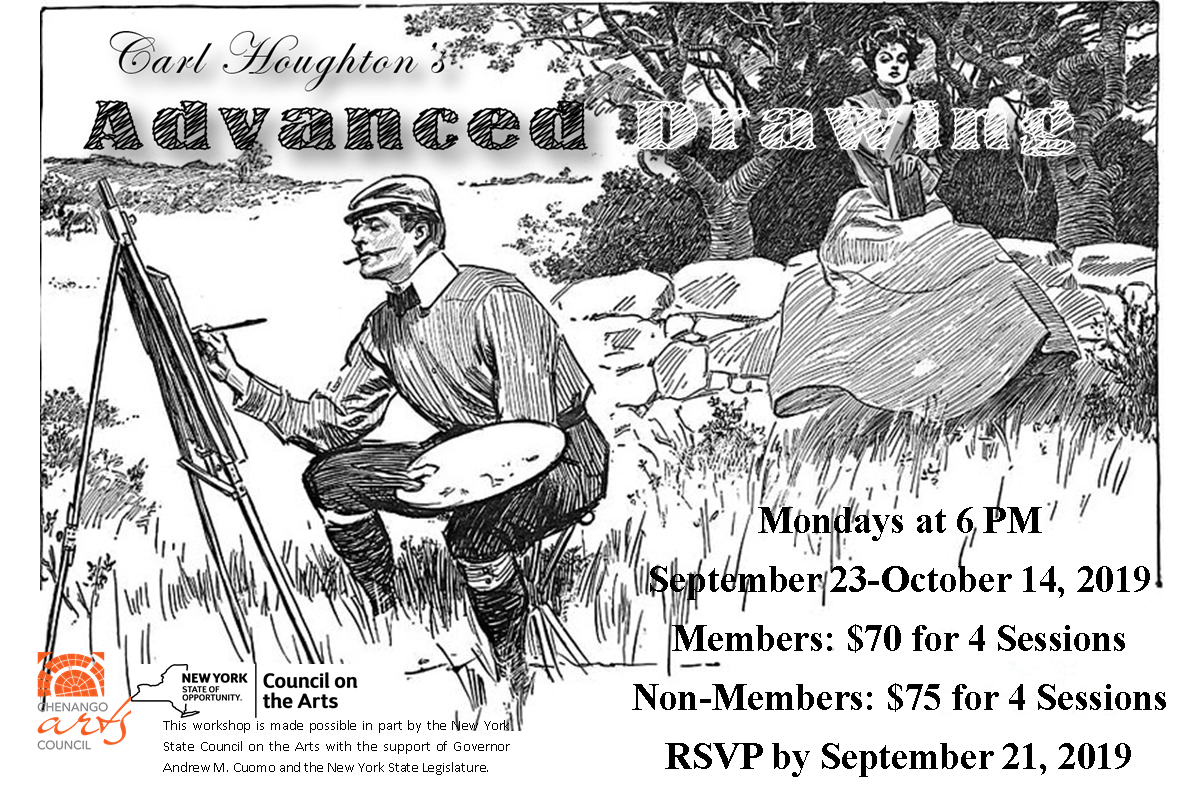 Mondays from September 23 - October 14, 2019, Veteran Art Instructor Carl Houghton expands on the lessons of "The Art of Seeing" and teaches you more techniques to become a truly accomplished sketch artist. Tuition covers all 4 sessions and supplies. $75 for Non-Members. $70 for Members.
Watercolor with Carl Houghton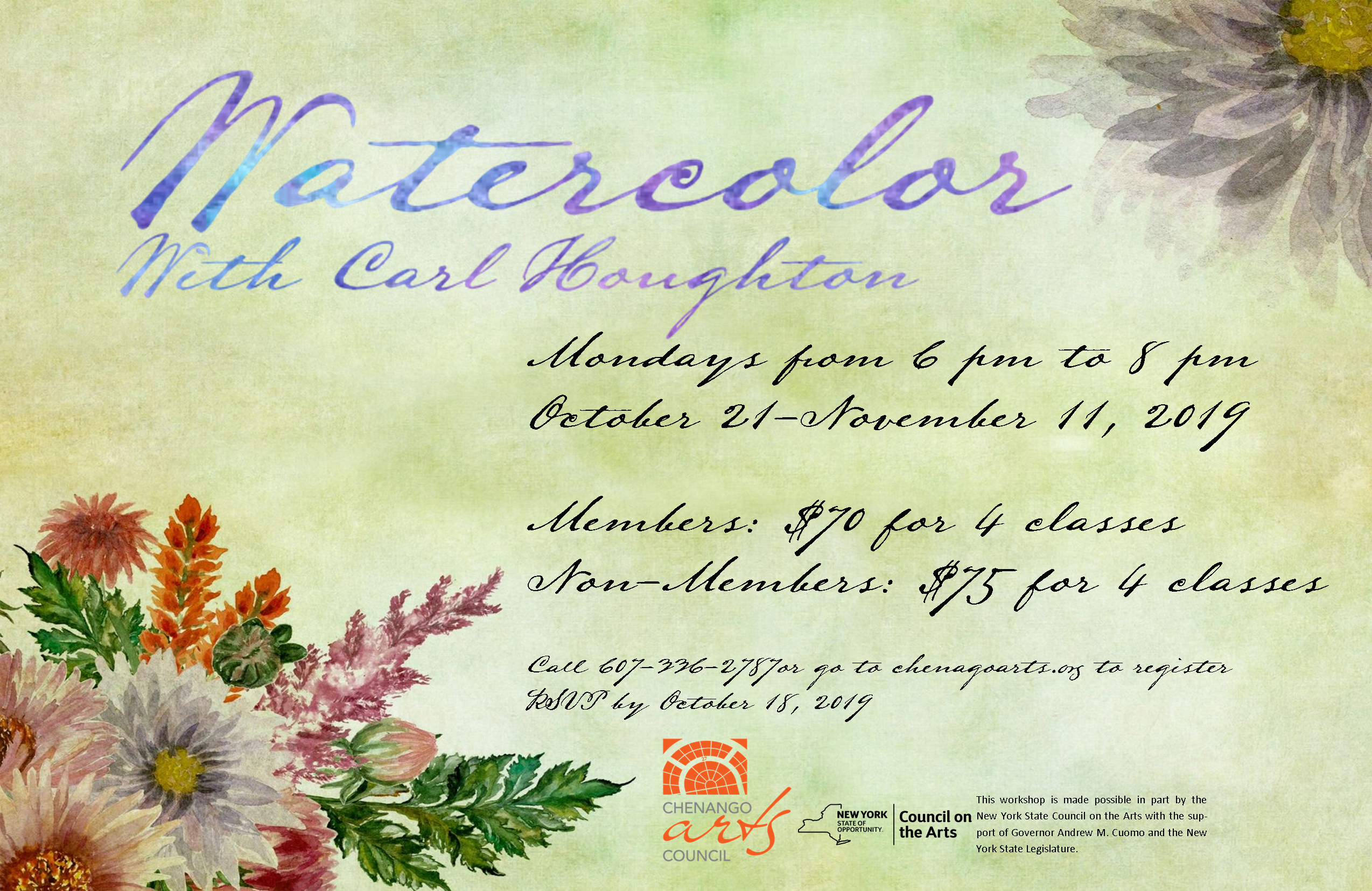 Veteran teacher Carl Houghton teaches tips and techniques to create beautiful watercolor paintings. $70 for members, $75 for non-members. Covers all supplies. RSVP by October 18, 2019.