Next Up in the Mariea Brown and Raymond Loft Galleries!
Escape to Tortola: The Watercolors of Aileen Malcolm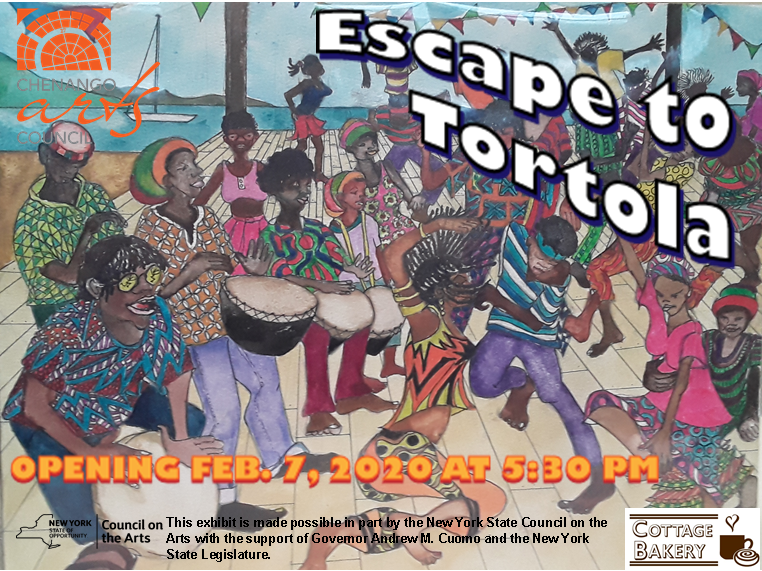 February 7-21, Aileen Malcolm's watercolors of Tortola will offer you a break from the snow. Take a piece of island beauty home with you and all proceeds benefit Chenango Arts Council. To further celebrate Black History Month, Africa House in Endicott, NY has lent us select artwork from their galleries. Refreshments for the opening reception, Friday, February 7, 2020 at 5:30 pm, are generously provided by The Cottage Bakery, operating out of Creative Works in Norwich NY. This exhibit is free and open to the public.