Upcoming Workshops
Welcome to the Chenango Arts Council's Workshops!
Please click on the event in the calendar below to register. Please call 607-336-2787 if you have questions, or any difficulty with registration.
Thank you - and ENJOY!
Drawing from Nature with Kirsten Weyter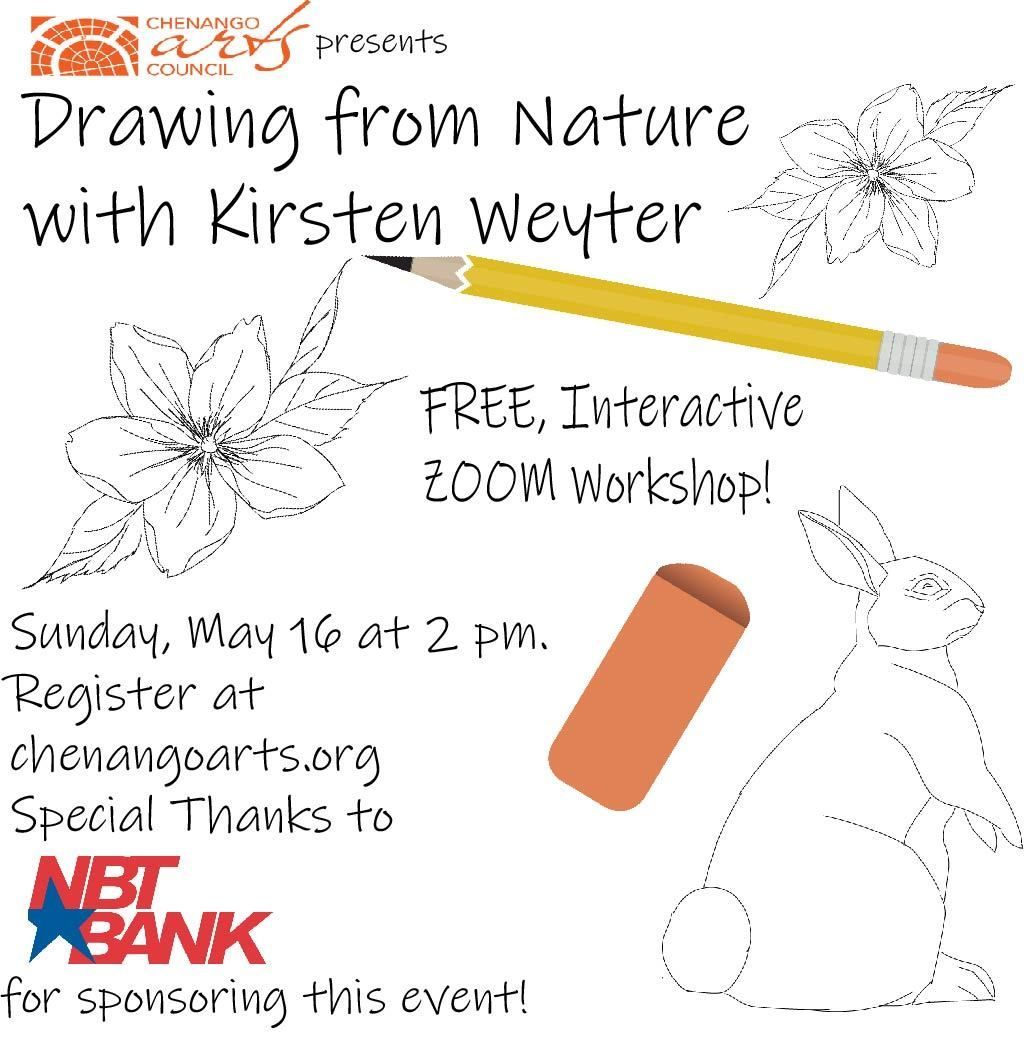 This FREE Zoom Workshop will teach you tips and techniques to create art inspired by the beauty of nature! Kirsten Weyter is a multimedia artist specializing in many mediums, including drawing, painting, stained glass, jewelry and fiber arts. Register here by May 15. Be sure to include the email you would like the ZOOM link sent to. Special thanks to NBT Bank for making this event possible!