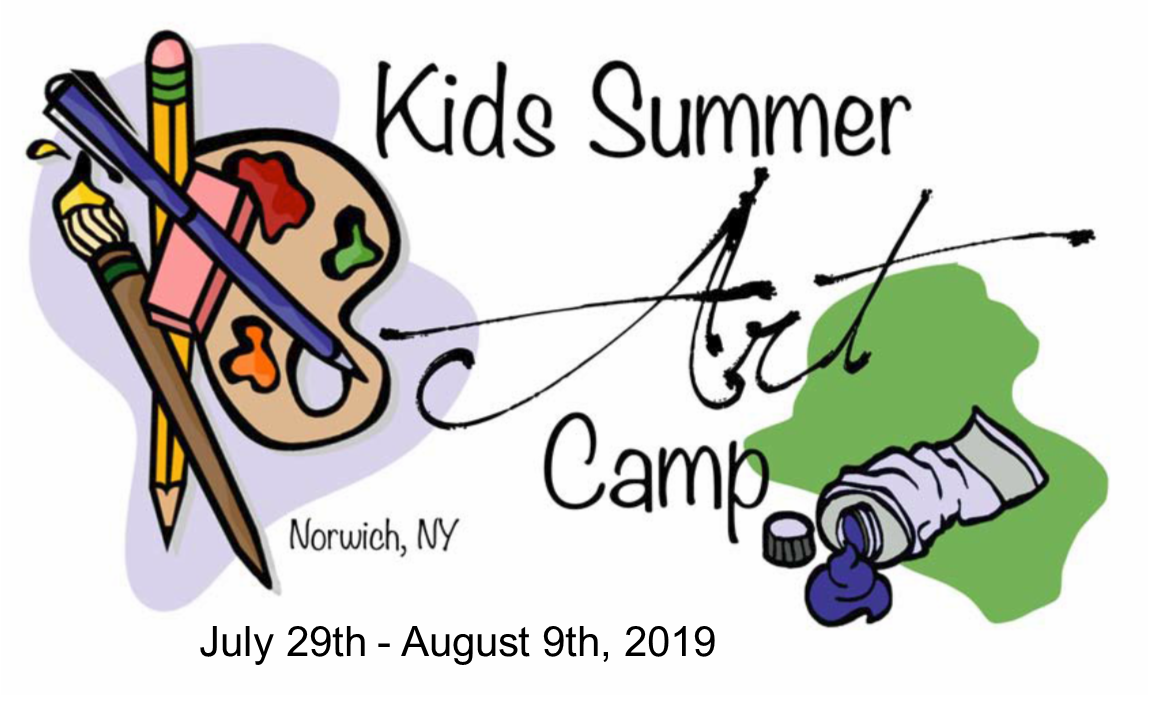 The Chenango Arts Council's Kids Summer Art Camp runs for two weeks from July 29th through August 9th 2019, from 9:30 am to 2 pm, with a break from 11:30 am to 12 noon for lunch. The Camp is geared towards students going into 5th Grade and up. It will be taught this year by Laura Giorgio, Norwich High School Art Teacher. Mr. Wilson is taking some time off this summer to get married and honeymoon in Peru! To see his work and for more information visit www.WilsonCeramics.com or on Facebook under Wilson Ceramics.
Students will be introduced to a variety of mediums and techniques used in painting, drawing, hand-building and wheel-throwing of clay, printmaking, tie-dye, construction, papier mache, mold making and multiple other types of art.
Camp tuition is $200 and includes instruction, supplies, equipment/facility use, and 2019 Kids' Summer Art Camp t-shirt. Register early - registration is first-come, first-served. Camp closes when it is full.
Art Camp classes are held in the CAC's art classroom #107, 27 West Main Street, Norwich. Please call the Council at (607) 336-ARTS for more information; a registration form is available for download at the bottom of this page.
Click on the image below to download registration form,
or call 607-336-2787/ARTS