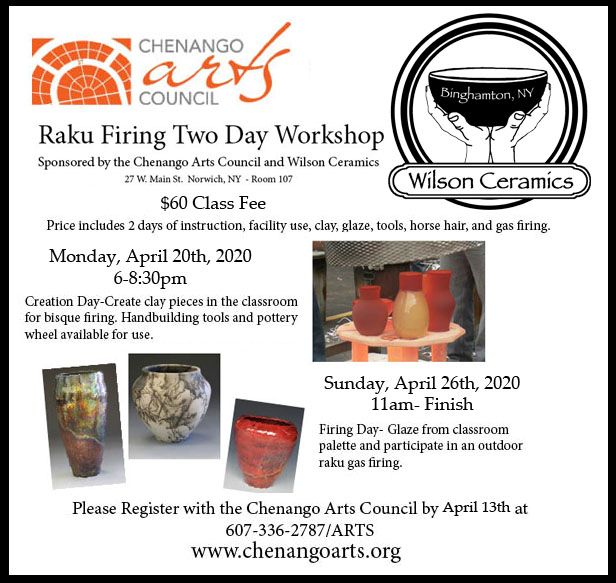 Raku firing is an ancient Japanese method of reduction firing with combustibles.
Monday, April 26 form 6 - 8:30 pm is Creation Day: Create clay pieces in the classroom for bisque firing. Hand-building tools and pottery wheel available for use. Experienced clay users unable to make this date may still sign up for final firing and classroom use for creation of final pieces prior to firing day.
Saturday, April 26 from 11 am- finish is Firing Day: Glaze from classroom palette and participate in an outdoor raku gas firing.
The class fee is $60 for members of the CAC, $65 for non-members, and includes 2 days of instruction, clay, glaze, tools, horse hair and gas firing. Registration and payment due by April 13th.