Previously known as the Chenango County Council of the Arts, we are now entering our 40th year as a cultural service provider located in Norwich, NY. In 2013, the Council allocated $95,400 in cultural funding to Broome, Chenango and Otsego County non profit organizations, artists and schools. In 2014, we will allocate $112,500. Visit the Grants tab above for more information on funding opportunities, including this year's recipients, and visit all areas of our website to find out more about our other programs and services!
For more information on classes, or to register, visit the Gallery tab at the top menu and scroll to the "Sign Up for Classes" link!
See a clip of teaching artist Matthew Wilson featured on the July 7th PBS 'Artist Café': http://www.youtube.com/watch?v=0N1LqRSQrYQ&feature=youtu.be
Register on-line NOW for the 13th annual Allegro Run for the Arts on Saturday, May 3, 2014 at 9am!

IMPORTANT INFORMATION FOR NON PROFITS
March 27, 2014
SAVE THE DATE:
Sunday, June 1, 2014 ~ 3-6pm
PIG ROAST to support the Grants For Teachers Program
Location: David & Mary El Emerson's, Oxford
$45/person in advance
$50/person day of event
Call us for more information!!!!
View the Grants link at the top menu tab for more information on the Grants For Teachers Program and for a list of this year's recipients.
CELEBRATING OUR HISTORY ~ ENVISIONING OUR FUTURE
The Campaign for the Chenango Arts Council, 2014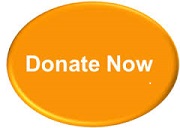 As you know, after 15 years as Executive Director, Victoria will be leaving the Council in June. At the same time, the Council will be entering its 40th year of service to the County and surrounding areas.
As we look back on the last 40 years, we can see that the Council has been a constant presence in Chenango County, during good times and bad, adapting to change, responding to our membership, and always remaining true to its core mission.
And yet the struggle to sustain and grow continues, so that another generation can grow up enjoying all that the Council offers to our communities.
If we are to make our budget this fiscal year, we need to raise $15,000 in this campaign. Can we count on you? Help us continue to be an anchor of stability amid change, an element of pride in our communities, and a focal point for the quality of life in our county.
Your donation makes a difference. Click the "donate" button to join the campaign!
Victoria Calvert Kappel, Executive Director
F. Sheldon Prentice, Campaign Chairman
27 West Main Street
Norwich, NY 13815

Phone(607) 336-2787
E-mailinfo@chenangoarts.org
We welcome your visit to the Arts Council and Gallery! Due to the many on and off site programs we run, we recommend you call prior to your visit to make sure we can accomodate you.
To ensure e-mails from the CAC are not marked as SPAM, please add us to your contacts or safe sender list!
Visit us at: http://www.swelby.com/chenangoarts
With your help, we can continue to provide opportunities for the artists and art lovers of today and tomorrow alike.