Performance
2017-2018 Season
Binghamton Philharmonic: Link Up!
Saturday April 7, 2018 || 7 p.m.

ABOUT LINK UP
Link Up, a program of Carnegie Hall's Weill Music Institute, guides students and teachers in grades 3-5 through a year-long exploration of orchestral repertoire. Students will sing or play recorder instruments while learning basic musical concepts and composing their own music. Linking the classroom to the concert hall, this program provides extensive standards-based teacher and student materials, and culminates in an interactive orchestral concert in which students sing or play soprano recorder from their seats.
---
Jason Ricci & JJ Appleton w/s/g The Nate Gross Band
Saturday April 21, 2017 || 7 p.m.
Jason Ricci is one of the most popular harmonica players on the planet today. Through two-plus decades of endless touring, TV appearances, recordings and the internet, Jason Ricci's style of playing is so revolutionary and influential that there exists an entire younger generation of players imitating his music. JJ Appleton has traveled over many musical territories as a songwriter, singer, guitarist and producer, and has always used one compass: the blues.
Setting the mood for Jason and JJ are home grown blues-rockers The Nate Gross band. The sounds of soaring plexi tone and a rocksteady rhythm section only complement Nate's legendary vocal growl.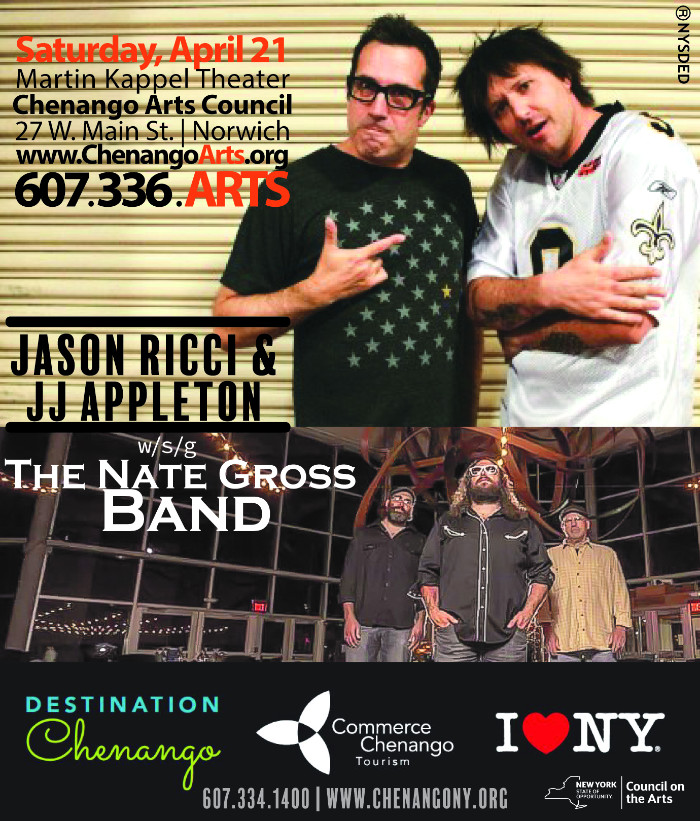 2018 CATS - Chenango Arts Talent Showcase
Saturday, May 5, 2018 || 7 p.m.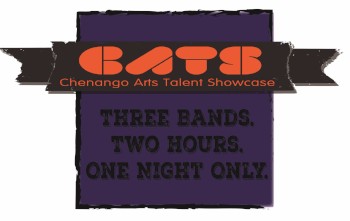 Back by popular demand! The Second Annual Chenango Arts Talent Showcase gives our audience a chance to see three of central New York's hottest up-and-coming music acts up close on the big stage! Come hear firsthand a trifecta of sonic goodness sourced locally. Bring the kids to this all-ages performance!