Previously known as the Chenango County Council of the Arts, the Chenango Arts Council is now celebrating its' 40th year as a regional cultural service provider located in Norwich, NY. 
In 2015, the Council will allocate $115,860 in cultural funding to Broome, Chenango and Otsego county non profit organizations, artists and schools.  We invite you to visit the Grants tab above for information on the Grants for Teachers Program and our Decentralization Arts Education & Community Arts grant opportunities.  
Please visit the rest of our website to find out more about our Performance and Gallery Series, Film Society, membership and other programs and services!
For information on classes, or to register, visit the Gallery tab at the top menu and scroll to the "Sign Up for Classes" link!
With your help, we can continue to provide opportunities for the artists and art lovers of today and tomorrow alike.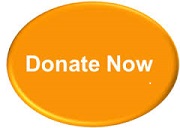 SPECIAL EVENT!
Peking Acrobats coming Thursday, March 26th, 7pm.
Tickets on sale NOW!                                                           
ORDER  ON-LINE while they last!
Call us for the special "Family Package" rate.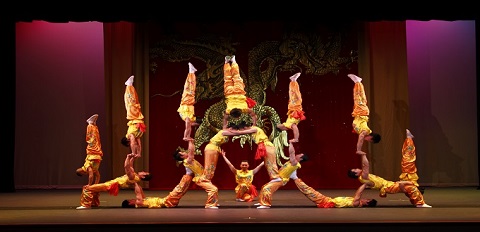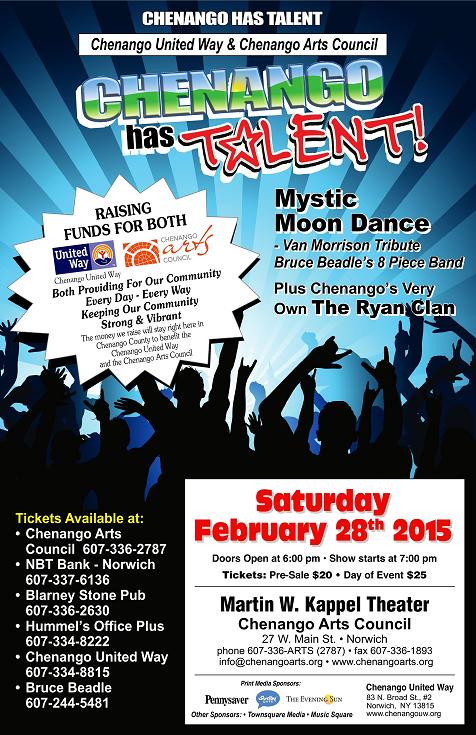 NYSCA Constituent Meetings- March 11 - 13, 2015
YOU'RE INVITED!
ANDREW M. CUOMO Governor
ABY ROSEN Chair, New York State Council on the Arts/NYSCA
LISA ROBB Executive Director, NYSCA
NYSCA's Executive Director, Lisa Robb, will convene constituent meetings in our region on March 10 -13, 2015. Discussion items will include: What's new at NYSCA, the FY2016 grants program and a Q & A. Each meeting will be co-hosted by the area's Decentralization (DEC) site and the organization that will welcome all of us to its building. The DEC sites will also present information on the NYSCA Regrant program it administers. We invite you to attend whichever meeting is most convenient. 

Please click here to register for any of the following meetings.  We look forward to seeing you!

Syracuse - Co-hosted by CNY Arts and Everson Museum of Art, 401 Harrison Street, Syracuse, NY
Tuesday, March 10, 10:00 - 11:30am 
This meeting will be followed by a 30 minute docent led tour of Prendergast to Pollock: American Modernism from the Munson-Williams-Proctor Arts Institute. This exhibition was supported by the NYSCA's FY14 Regional Economic Development Council Program. 

Norwich - Hosted by Chenango Arts Council, 27 West Main Street, Norwich, NY
Wednesday, March 11, 11am- 12:30pm

Ithaca - Co-hosted by Community Arts Partnership and Cinemapolis, 120 E Green Street, Ithaca, NY  
Thursday, March 12, 10:00 - 11:30am  

Binghamton - Co-hosted by Chenango Arts Council and Roberson Museum and Science Center,  30 Front Street, Binghamton, NY
Friday, March 13, 11:00am - 12:30pm 

This event is brought to us by the:  New York State Council on the Arts, 300 Park Ave South, 10th Floor, New York, NY 10010, 212-459-8800, www.arts.ny.gov
Join the CHENANGO FILM SOCIETY!!
Presented in partnership with Colonia Theatre, downtown Norwich
Next Showing:  Wednesday, March 11, 6:30pm ~ "Singin' In The Rain", 1952
Membership information and movie schedule!!
Thank you to all who supported the Chenango Film Society fundraiser on Feburary 11th!  Everyone enjoyed home-made crab cakes and gourmet food, complimented by wine and delicious desserts!
Congratulations to Barbara Golden, the winner of our Valentine's Day gift basket valued at over $500!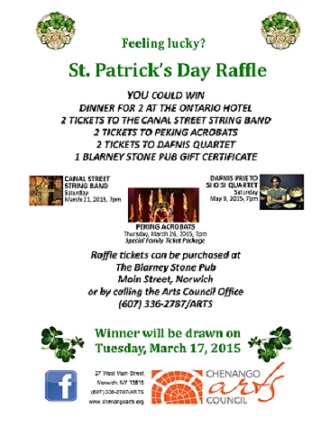 We welcome your visit to the Arts Council and Gallery!
Due to the many on and off site programs we run, we recommend you call prior to your visit to make sure we can accommodate you.
27 West Main Street
Norwich, NY 13815

Phone(607) 336-2787
E-mailinfo@chenangoarts.org
To ensure e-mails from the CAC are not marked as SPAM, please add us to your contacts or safe sender list!
Like us on Facebook!
Visit us at: http://www.swelby.com/chenangoarts
For other area events, visit:
www.ChenangoToGo.com