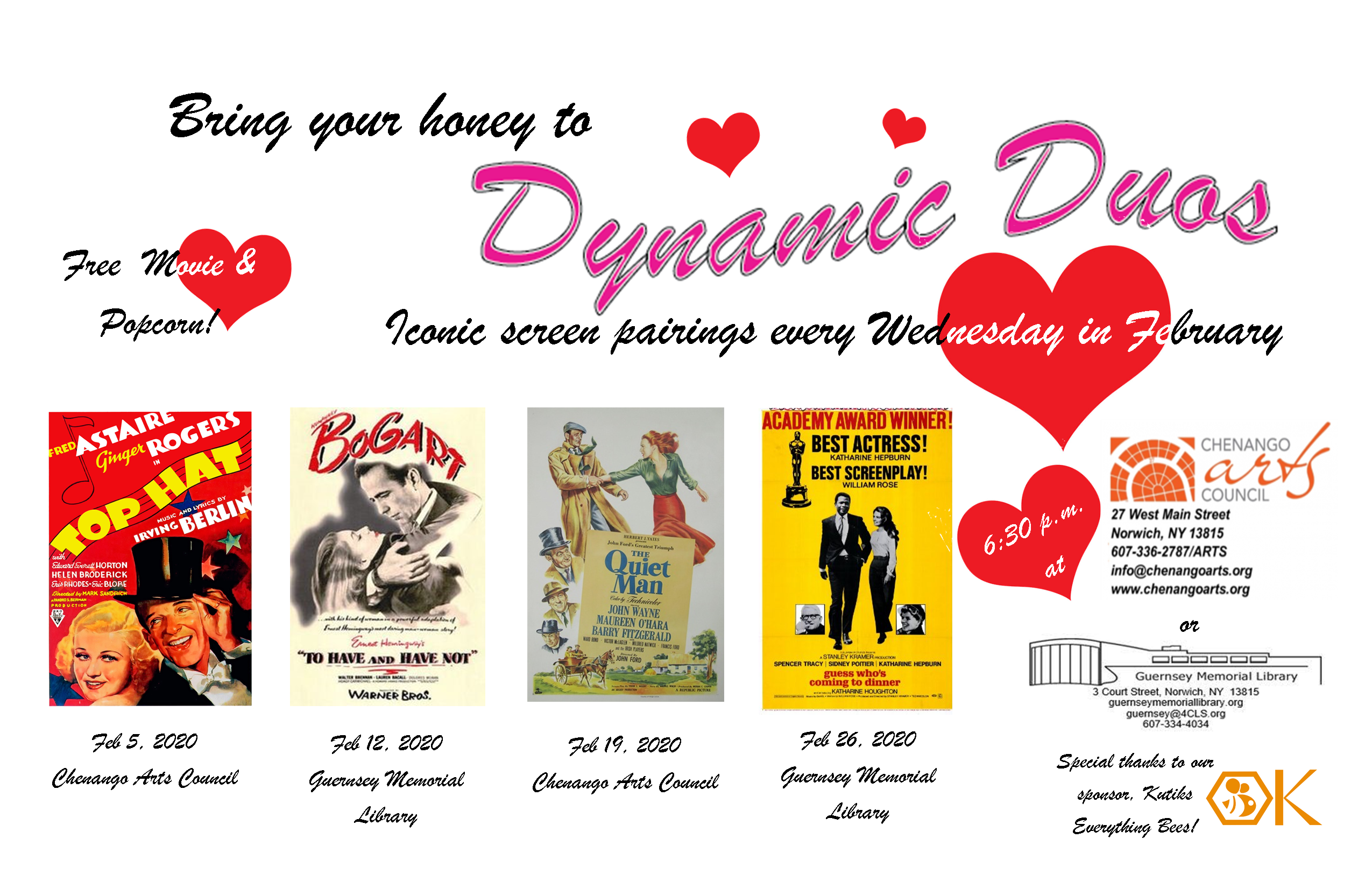 2/5/2020 Chenango Arts Council:  Top Hat (1935)  This toe tapping classic stars Fred Astaire and Ginger Rogers in a comedy about mistaken identity and romance.
2/12/2020 Guernsey Memorial Library:  To Have and Have Not (1944) This is the movie that introduced both future husband Humphrey Bogart and movie audiences to Lauren Bacall. In it, a reluctant boat captain (Bogart), is pulled into involvement with both the French Resistance and Bacall's sassy lounge singer.
2/19/2020 Chenango Arts Council:  The Quiet Man (1952) Back in his native Ireland, a former boxer's past complicates his current prospects for a tranquil, married life.  See John Wayne and Maureen O'hara in this action packed tale of romance, tradition and new beginnings.
2/26/2020 Guernsey Memorial Library:  Guess Who's Coming to Dinner?  (1967) Spencer Tracy and Katherine Hepburn play a mid-century progressive couple who's ideals are tested when their daughter introduces them to her black fiancee and his family.  Can they all come together despite disapproval from outside and within?