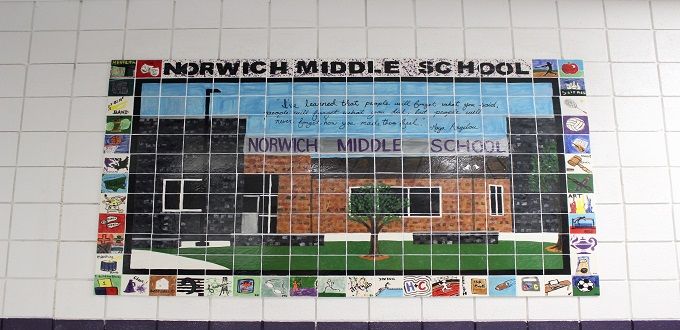 New York State BOCES Arts In Education
New York State's magnificent cultural resources (museums, libraries, historical sites, performing arts centers, teaching artists) should be used to support and enrich school curricula. Exhibits, performances and workshops, designed by professionals, allow students to learn in exciting new ways.  

School districts in New York State can use the BOCES Arts In Education service to integrate the arts into education. Activities may include music, dance, drama, writing and the visual and media arts. The cost of BOCES coordination, contracts with artists or arts groups, admission tickets to arts activities, staff development for teachers, development of an arts-in-education curriculum, and student and teacher materials associated with arts activities, are all eligible for BOCES aid. Arts In Education in our region This AIE program serves school districts in the Delaware-ChenangoMadison-Otsego BOCES and Otsego Northern Catskills BOCES (over 4,000 square miles of New York State, including Chenango, Delaware, Otsego counties and parts of Greene, Schoharie and Madison counties).

Arts In Education staff:
Diane Aaronson,
Program Manager
Catherine DeDominicis,
Summer Assistant Arts In Education
Catskill Regional Teacher Center
Bugbee School, Room 209 SUNY Oneonta
Oneonta, NY 13820-4015
 
History
This AIE program began in 1986 through a grant received from the New York State Council on the Arts (NYSCA), enabling the Upper Catskill Community Council of the Arts (UCCCA) to work with the Catskill Regional Teacher Center and three area school districts (Sidney, Stamford and Unatego) to create a collaborative program dedicated to educating students through the arts.  From that pilot project, the current program developed, serving 35 school districts within our six-county area.  At the present time the Arts In Education Program is coordinated by: Delaware-Chenango-Madison-Otsego BOCES, 6678 County Road 32, Norwich, NY 13815-3554, in collaboration with: Otsego Northern Catskill BOCES, Jump Brook Road, Grand Gorge NY 12434; and Catskill Regional Teacher Center, Bugbee School, SUNY Oneonta, NY 13820.
About this Arts In Education Catalog
The programs and artists presented in this catalog bring excellence in specific arts disciplines. They also help students integrate knowledge about people, events, and places into their lives. The presentations promote personal growth and community understanding as well as entertainment and joy. In-School Programming The AIE catalog, updated annually, has been developed over many years and lists more than 140 artists and 350 programs offering a range of performances, workshops and residencies in visual arts, dance, theater, music, folk arts/cultural history, media, writing, storytelling and teacher workshops.

Connections with other curricula are easily made through the index and through keyword search in the pdf version. 

Vintage artists add new programs, and new artists join the roster each year.  Interested artists submit applications and letters of reference, which are appraised for effectiveness and merit by a panel of educators, artists, parents and students. AIE programs are also evaluated by teachers and artists as they occur during the year. These factors maintain the high quality of AIE programs offered in this catalog. Ticket Purchasing An extensive list of performance venues and field trips, along with contact information, makes up the Museums and Cultural Centers section of the catalog.  Places not listed may also be visited. School Music Association services can be purchased through BOCES Arts In Education, including: NYSSMA School participation fee, Solo and Ensemble Festival,  Area All State Festival, Conference All State Festival and Professional Staff Development Conferences. (Teacher membership fees are not eligible for State aid.) Professional Development Arts In Education staff is available to help with planning and interdisciplinary curriculum development.  We can visit your school to consult and present to teachers, parents, boards or others, at no charge. The Teacher Workshop section: Many artists will give workshops to teachers.  Arts-related teachers' conferences and seminars may also be purchased through the AIE Program.