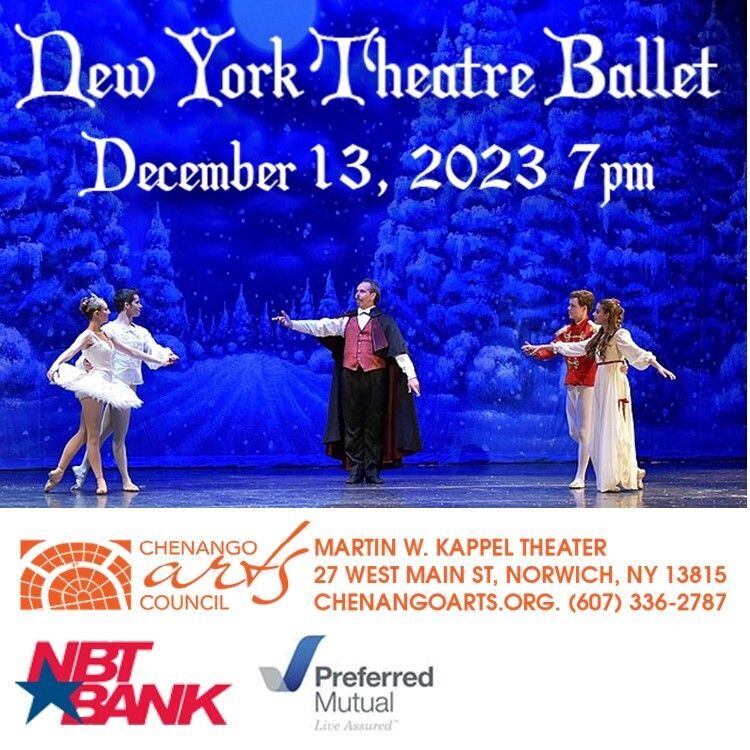 The prestigious New York Theatre Ballet comes to the Martin W. Kappel Theater on December 13, 2023.
They will ring in the season with selections from The Nutcracker as well as performing Firebird and Merce Cunningham's Scramble in their entirety.
To make the evening extra special, dancers will meet and greet the audience following the show to answer questions about the ballet.