Cooking Historically With Chenango Historical Society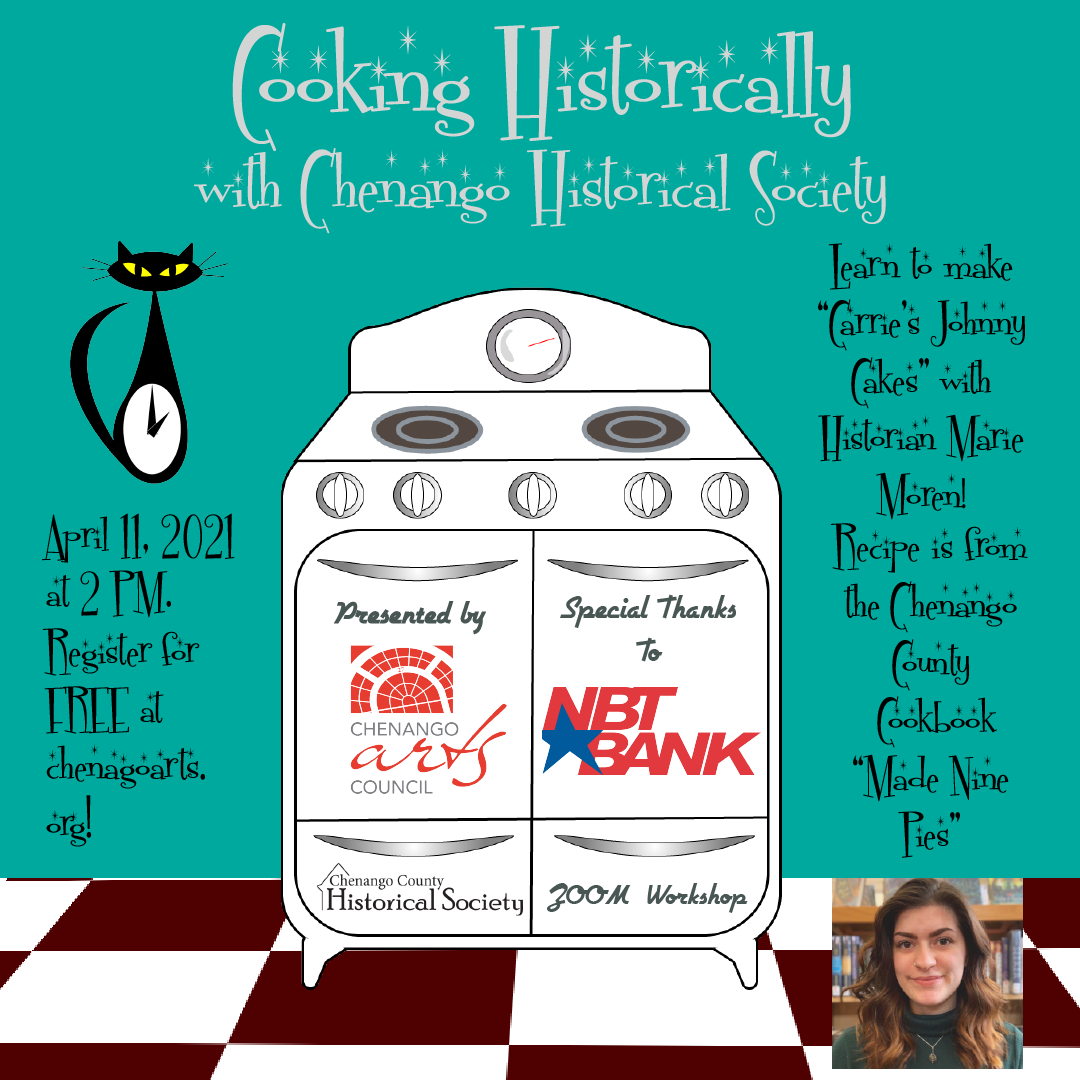 Interactive Culinary Adventure
Free, Fun Workshop!
Special Thanks to NBT for making this event possible!
Sunday, April 11, 2021 at 2 pm, learn to make 'Carrie's Johnny Cake,' a recipe from the Chenango County cookbook, "Made Nine Pies." Register at chenangoarts.org by Friday, April 9, 2021. A ZOOM link will be sent to the address you provide prior to the event. Please be sure to include your name, email and telephone upon registering.
Call 607-336-2787 or email info@chenangoarts.org for more details.
Historian Marie Moren, a SUNY Geneseo graduate, received training at the Geneseo Center for Local and Municipal History. She recently curated the virtual exhibit, "Women of Chenango County."
Carrie's Johnny Cake
from the handwritten cookbook of Mrs. Walter Sexton, Sherburne, 1890
1 egg
1 cup flour
½ cup meal
2 tablespoons sugar
1 teaspoon c-tartar*
½ teaspoon soda*
salt
½ cup sweet milk
* Editor's Note: Substitute 1 tsp. baking powder for soda and c-tartar.