Holy Family School Jackson Pollock & Lee Krasner Tribute Exhibit & Auction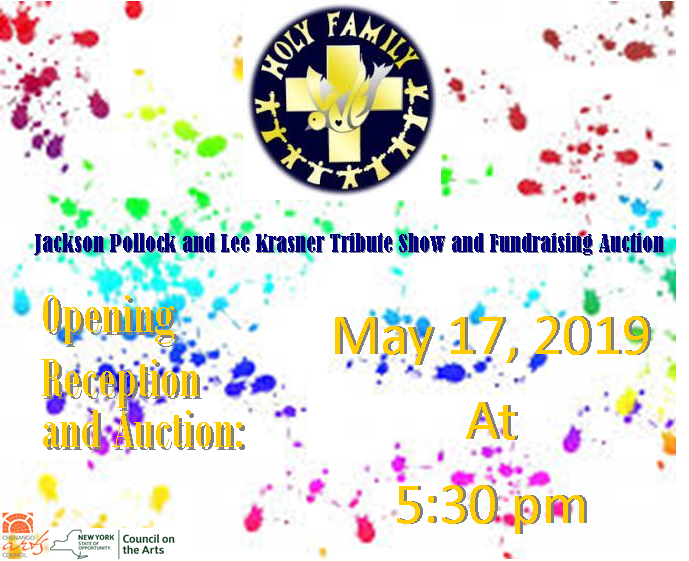 Holy Family students have united together as a team to produce a collection of art inspired by artists Jackson Pollock and Lee Krasner. Each canvas contains multiple layers of "drip" paintings completed by students of all different grades. Working together like the family that they are at Holy Family School, every single student in the school took part in the creation of these colorful works of art.
Each piece is modeled after paintings by Pollock and Krasner, but if you look closely you'll see each child's unique approach to the world of Abstract Expressionism in the layers on each canvas. Look closely at these paintings as they are more than splatters upon splatters. Each and every drop of paint on these pieces was intentional, deemed needed by our budding artists, and beyond beautiful in every way. The simplicity and joy of childhood can be seen in every drip, every layer and every stroke.
All proceeds from the children's work will go directly back to our Art Program and our school so we as teachers can continue to educate and inspire our students here at Holy Family.
Opening Reception and Fundraising Auction is Friday, May 17, 2019 at 5:30 pm in the Chenango Arts Council's Mariea Brown and Raymond Loft Galleries. 27 West Main Street, Norwich NY 13815