The Art of Seeing: Learn to Draw what you see with Carl Houghton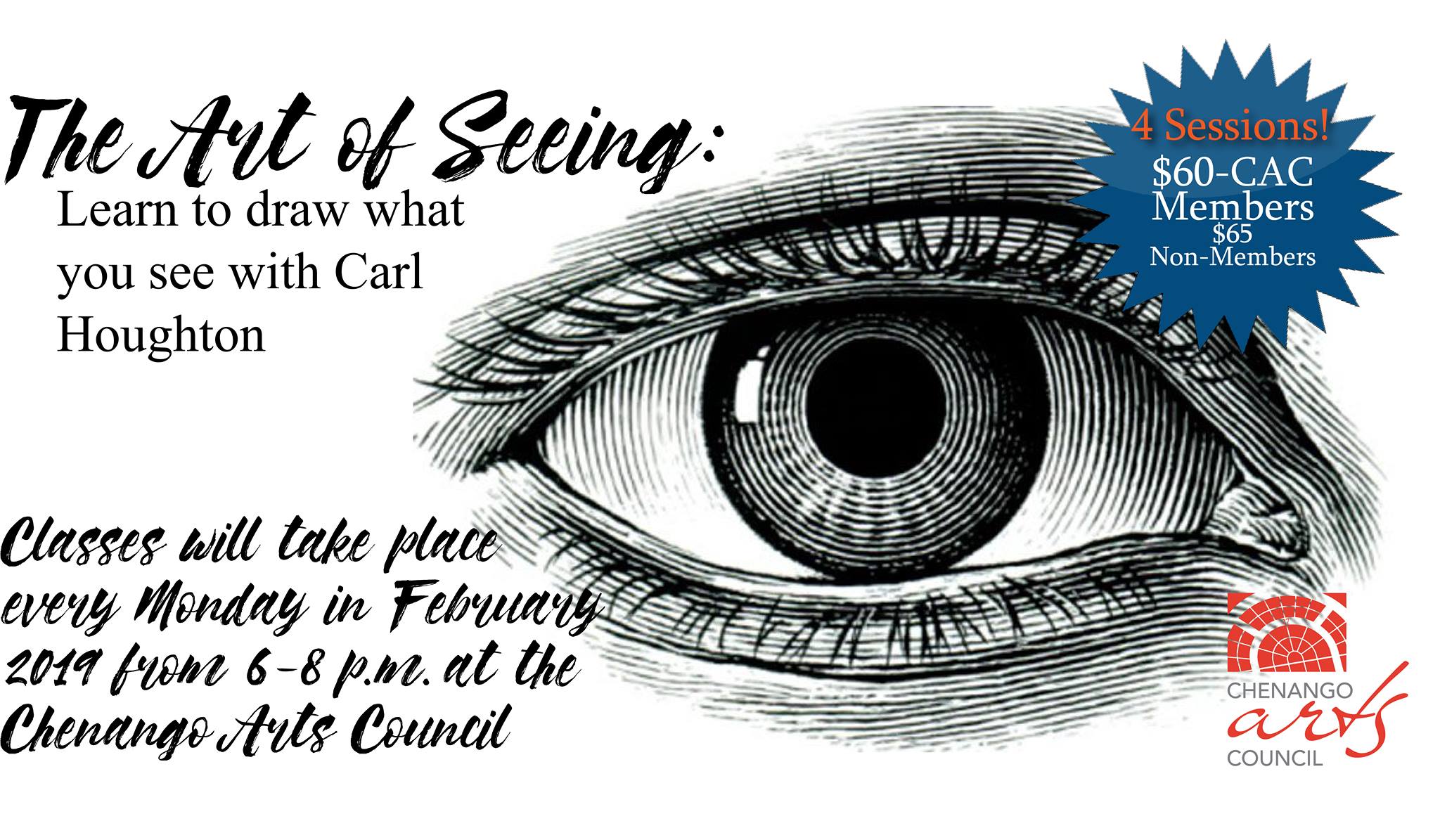 Each Monday in the month February, chase away the winter "blahs" with a class designed to help you translate what you see onto the page.
Renown artist and educator Carl Houghton will teach you how to truly "see" your subject and well as draw it as it appears.
A teacher for more than 30, Carl promises, "I can teach anyone to draw what they see."
The $60(members)/$65(non-members) fee includes all four sessions and supplies. Classes will be held each Monday in February 2019.
But hurry, registration expires January 25th.