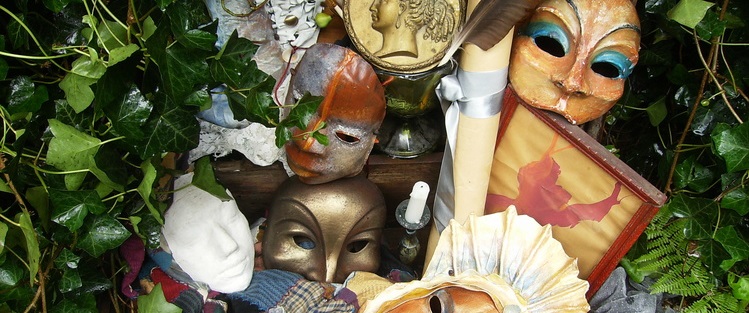 Theater Mask Making: 2-Day Workshop with Barbara Gregson
Saturday October 20, 2018, 1:00 - 4:00 pm
Sunday October 21, 2018, 1:00 - 4:00 pm
$45 - ages 12 and up - All supplies are included in the price!
For the professional artist, actor, clown, mime - anyone interested in the ancient art of mask-making for the Theatre! Barbara Gregson guides you through the 1000-year old tradition she studied with Donatoe Sartori in Italy!
DAY ONE: Make a plaster cast of your face using plaster strips, then a papier mache' positive mask from your cast.
DAY TWO: Paint and finish the mask; discuss the history and tradition of masked performance.