Chenango Arts Council BlogSpace - Arts and Culture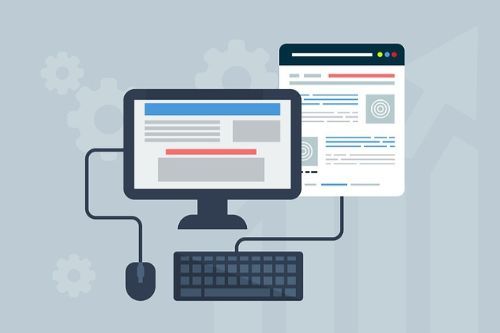 # 1 - Brief with Jill Kraft 10/16/18
Jill Kraft – Mayoral Candidate for the 2020 City of Norwich Election Cycle and longtime partner of the Chenango Arts Council came to visit regarding a passion of hers – Arts for the community she loves. Before her decision to run for an elected office, Jill has always been an advocate for the city of Norwich through her creative outlets. To this day, she makes excellent use of the Chenango Arts Council's Decentralization Grant opportunities to help those with disabilities, low income, or limited access to the arts become content creators that every individual who participates can enjoy. Her main motivation for beginning her artistic background was her mother, who had some mental disabilities which changed their relationship. Due to this experience, she decided to use art as an outlet for those with disabilities to engage their senses and keep them attuned with themselves for as long as possible. Even though this is the final year of the Chenango Arts Council's DEC granting, it does not mean that we will be finished in our efforts to fund arts and culture in Chenango County.
Kraft also brought to our attention that her main political goal is to create cohesion amongst the many organizations and local government sectors, so that allocation of funding and resources are combined for more positive results. A few of the main areas of focus are Mental Health Services, Community Safety, and Municipality Cooperation. Even though she is an artist at heart, that does not stop her drive and determination to engage the political realm, where she said: "politics is something you can learn, but the heart and minds of the community are something that you earn".
We would like the thank Jill Kraft for taking the time to not only be an active member of the local community but an avid supporter of arts in Chenango County.
By: Eric Rigg
#2 Flight is Wright! A performance to see. 10/31/2019
Norwich, October 15, 2019: Chenango Arts Council is pleased to present The Wright Brothers- Those Daring Young Men and Their Flying Machine as the second show in their exciting 2019/20 Performance Season. The production will take place in the Martin W. Kappel Theater, 27 West Main Street, Norwich NY, on Saturday, November 9, 2019 at 7PM.
The pioneers of aviation, Wilbur and Orville Wright were American inventors who had a vision, and that took them to the skies. After years of trial and error all the way to 1901. For the next two years, they gathered aerodynamic data needed to propel through the air. Orville and Wilbur proceeded to even create their own custom engine specifically designed for the bi-wing contraption, and in December of 1903, a hill in North Carolina set the stage for this wonderful story.
Part of the Art's Council's STEAM initiatives, this offering will particularly enthrall families and children as it depicts through song the early lives of Orville and Wilber Wright. How did they get their dreams of flight "off the ground"? Who else was part of their adventures? Learn the answers in this delightful musical biography staring Lucas DeNies, Ty Bauman, Macaela Oliverio and Larry Segel. Emma Laurence, from the Department of Theatre Dance and Film Studies at The Horace Mann School in New York City has declared, "This musical takes off in its first moments and continues to soar!"
By: Mary-Beth Miller & Eric Rigg
# 3 - Interview with Stephen Appel 12/8/19
Background – Began in 1978, the motivation was from doing high school athletics by taking photos. College then prompted him to join the school newspaper – followed by a lot of political protests around NYS. Was very focused on photography and overshadowed the rest of education (anthropology). Through the lens Stephen uses, he depicts how people fit into the world and then focuses most of his images to tell stories. Following college, he went to work for a newspaper in Binghamton (Sun-Bulletin).
Muses for photography – One piece of work that resonated with Stephen was his series of homeless people to bring awareness to the surge of impoverished people around the riverbanks in Binghamton (potentially created into a book). His favorite artist is Ansel Adams – Who specialized in nature photography and landscapes, would be his true motivation, a lot of his recent work emphasized the nature journeys he embarked on. Joined a co-op of artists, to showcase and sell work and travel.
Day Job – Stephen used his photography for a lot of organizations or studio work to boost their marketing efforts or create memorable moments for people to remember always. Weddings, Companies/Commercial, Architectural, or Special Events were his areas of focus his favorite changed as the years went on. One instance he almost fell out of a helicopter for a commercial photoshoot! How terrifying.
Most inspirational place/photo – A Black and White photo of a Swan chasing another bird away from its nest. Stephen described this moment as his biggest artistic blunder, but his most cherished work. The shutter was stuck, exposure was too long, the developmental film was dropped on the floor, the temperature was off, and the image became grainy and fuzzy. The image to him shows power and delicacy due to the memory, even though the picture has flaws and all. He took this picture 50 years ago!
He continues to create stunning works and has showcased at the Chenango Arts Council Artist Member show, so if you ever want to see his work or use his services, here is a link to his website: https://www.appelphotography.com/