2018-2019 Performance Schedule
---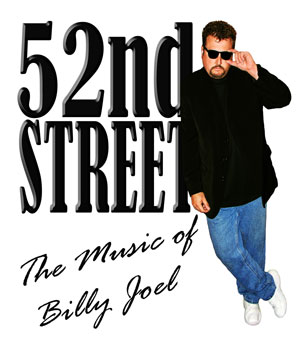 52nd Street: the Music of Billy Joel
Saturday - September 29, 2018 at 7:00pm
It's "Still Rock-n-Roll" when 52nd St. comes to town! 52nd St. performs all the big hits of the legendary Billy the Kid. From rockers like "Big Shot" and "You May Be Right" to ballads like "Just the Way You Are" and "She's Got a Way" to perennial favorites like "Piano Man," there's something for everyone in this amazing, authentic stage production of one of rock-and-roll's most influential singer-songwriters.
Sponsored by NBT Bank.
---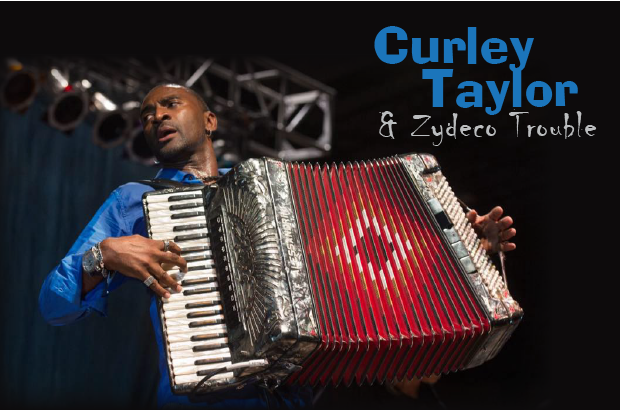 Curley Taylor and Zydeco Trouble
Friday - October 26, 2018 at 7:00 pm
Curley Taylor and Zydeco Trouble take the stage with their brand of contemporary Zydeco polished, for all audiences. Taylor's bluesy, soulful vocals and the band's hard driving Zydeco beat blend to create high-energy dance music that will lift you out of your seat. Curley's music is true to its roots in Zydeco and Blues, but still contemporary enough to appeal to a broad range of music lovers.

Sponsored by NBT Bank.
---

Eileen Ivers: Joyful Christmas
Thursday - December 6, 2018 at 7:00 pm
Bring the family and celebrate the holiday season at the Arts Council and welcome the much anticipated return of Eileen Ivers, with her mesmerizing Irish holiday tribute "Joyful Christmas". Eileen's new, energetic, joyous and passionate band, Universal Roots, connect music, cultures, stories and emotions that tie us together …celebrating the fact that we are more alike than dissimilar. Music truly is the universal language.
Sponsored by NBT Bank and Wells Fargo Advisors.
---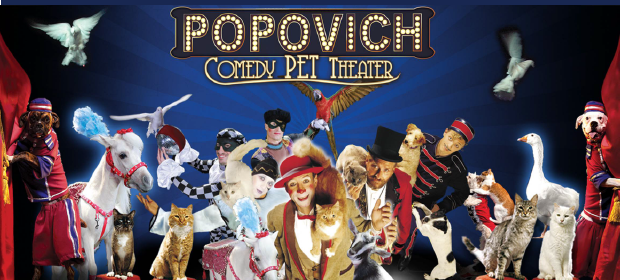 Popovich Comedy Pet Theater
Saturday - February 9, 2019 at 7:00 pm
The World Famous Popovich Comedy Pet Theater is a family-oriented blend of the unique comedy and juggling skills of Gregory Popovich and the talents of his furry costars. There are more than 30 pets in the show, each one rescued from animals shelters and given a new "leash" on life! Come see the show and support the Chenango SPCA.
Sponsored by NBT Bank.
---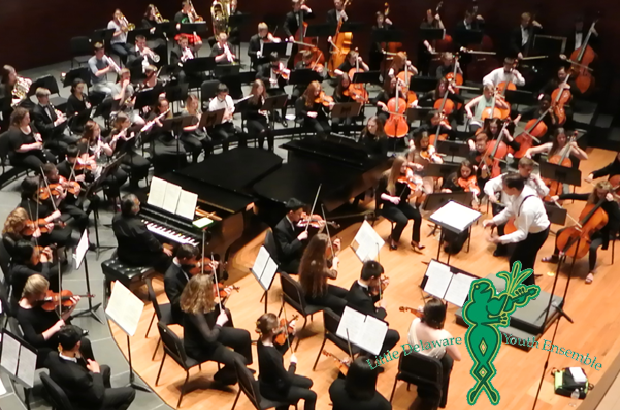 Little Delaware Youth Ensemble - FREE CONCERT
Sunday - March 10, 2018 at 2:00 pm
Welcome to the Martin W. Kappel Theater for a free and open-to-the-public performance by the Little Delaware Youth Ensemble, designed for families with children aged 2-12 years of age. The 50-minute interactive performance will include demonstrations of string instruments played by an amazing group of dedicated children and teens. Sing-alongs and an "instrument petting zoo" rounds out the experience.
---