Special Events
The Allegro 5k Run for the Arts
Please Join us for our 16th Annual Allegro Run For The Arts and May Day Event!
Saturday, May 6, 2017 beginning at 8:00 am. 
Come for the run. stay for the crafts, food, The Ross Park Zoomobile and The Open Hand Theater Giant Puppets!  Festivities go on all day and end with live performances by Castle Creek, The Woodshed Prophets and The Old Main in our Martin W. Kappel Theater, starting at 7:00 pm.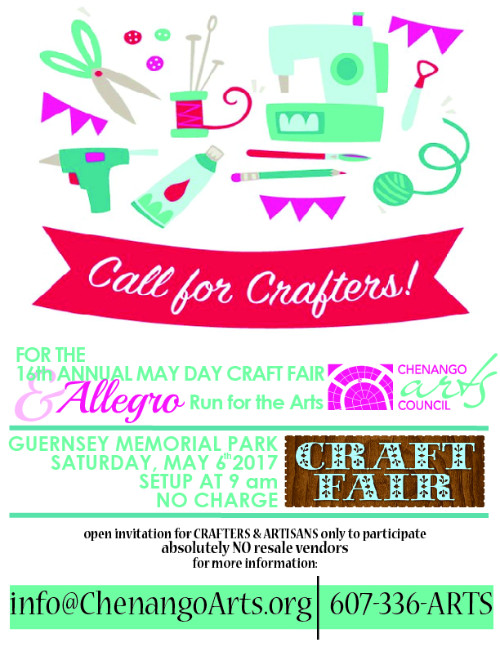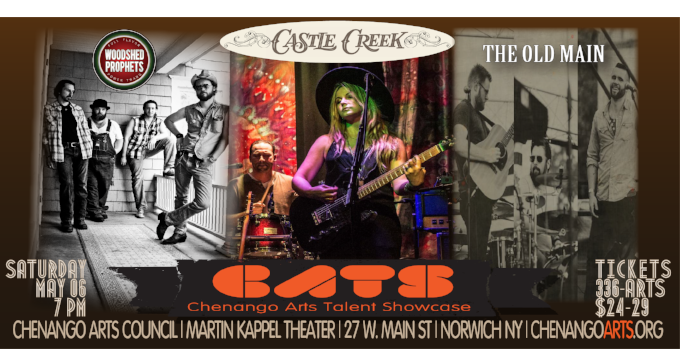 ROUTE DIRECTIONS
(START) on West Main in front of CAC
East on West Main to South Broad (12)
South on Broad to Beebe West
on Beebe to Elm North
on Elm to West Main West
on West Main to Canasawacta
North on Canasawacta to Beach
West on Beach to Plymouth
South on Plymouth to Pleasant
East on Pleasant to North Broad
South on North Broad to West Main
West on West Main to (FINISH).
The Allegro is generously sponsored by NBT Bank and Preferred Mutual Insurance Company, with additional support provided by Electron Coil, Excellus BlueCross BlueShield, Frontier, Laral Management, Matthews Auto Group, McCredy Motors, Mid-York Press, New York Central Mutual Insurance Company, New York Pizzeria, Pro-Tel, Save-A-Lot, Sidney Federal Credit Union, Visions Federal Credit Union and Chobani.
Media sponsors:  Evening Sun and Norwich/Sidney Pennysaver.