Performance
2017-2018 Season
Late Harvest Bluegrass Jamboree
 Saturday, October 21, 2017 || 7 p.m.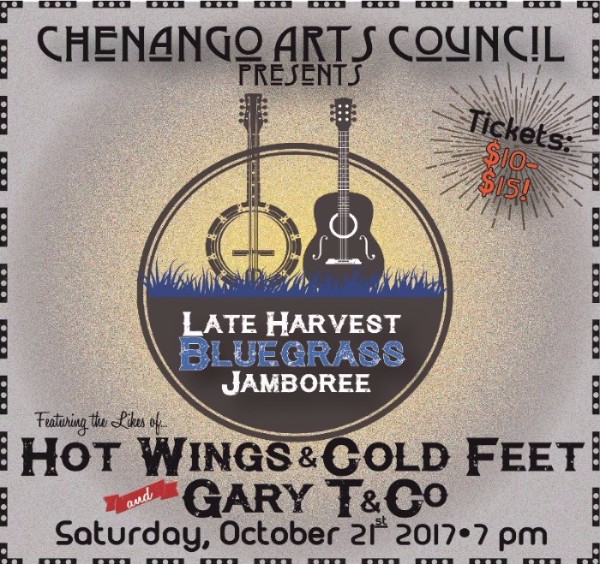 UNDERWRITTEN BY WELLS FARGO ADVISORS
HOT WINGS & COLD FEET
The original band started in Orange County with the hopes of going big time (Hot Wings) however we were not able to give up our day jobs (Cold Feet). This inspired the running chicken logo. The name has stuck over the years with some member changes.
Current members:
Ken Klaiber, banjo and vocals: In 1987 he took up banjo and Bluegrass music. He has played with several local groups bringing his 60+ years of experience with him.
Nancy Klaiber, bass: started playing Double Bass 1990 . She has played with several local groups.
John Wells, guitar and vocals: has been a bass player for 40+ years, He took up guitar 2015 and discovered Bluegrass music. He has brought his years in music, talent in arrangements and harmonies to the group.
Cliff Schadt, mandolin and vocals: has played guitar most of his life and mandolin most recently. He also plays in his church and has been with several local bands. He brings his knowledge of Bluegrass and vocals to the group.
Judy Schadt, violin and harmonies: Joined the group in September of 2017. Her musical background comes from a musically gifted and talented family.
GARY T & COMPANY
Gary Teed and Company, straight off of a gig at the Wrench Wranch, serve up a helping of "old country" in a new way, covering all-time favorite and playing original country music sure to turn your grass blue.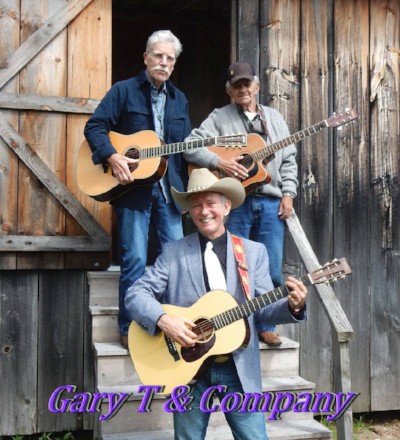 ---
Carol of the King: the Irish Dance Spectacular
Saturday, December 2, 2017 || 7 p.m.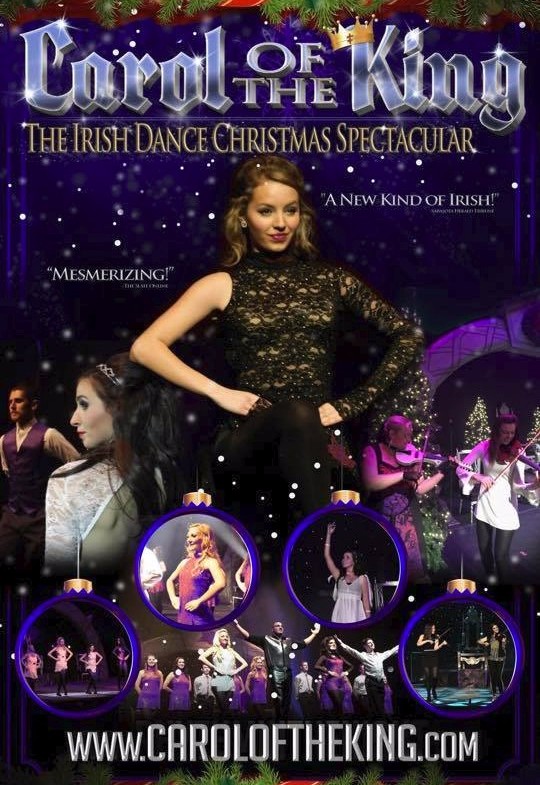 Winter has fallen across the land. King Solomon and his kingdom prepare for the Christmas season celebration. While cold winds caress the landscape, one gust brought an unearthly chill not felt before. The dark sorceress Circe and her ghostly legion known as The Frost are upon the land. She has trapped the legendary King Solomon under her spell in an attempt to steal the throne and expel Christmas once and for all. Unable to free himself and carry forth the holiday spirit, hope remains lost for all those in the kingdom...until now. 

In a brave effort to rescue their king and preserve the spirit of the season, the kingdom has called upon Solomon's loving companion Brighid, his younger brother Aidan and the Guardians to restore harmony to the land. With the frigid forces attempting to break the will of the crown and banish Christmas for eternity, will darkness reign or will victory be seized from Circe's icy grip in the legend that has come to be known as Carol of the King.
---
An Evening with Groucho
Saturday, March 3, 2018 || 7 p.m.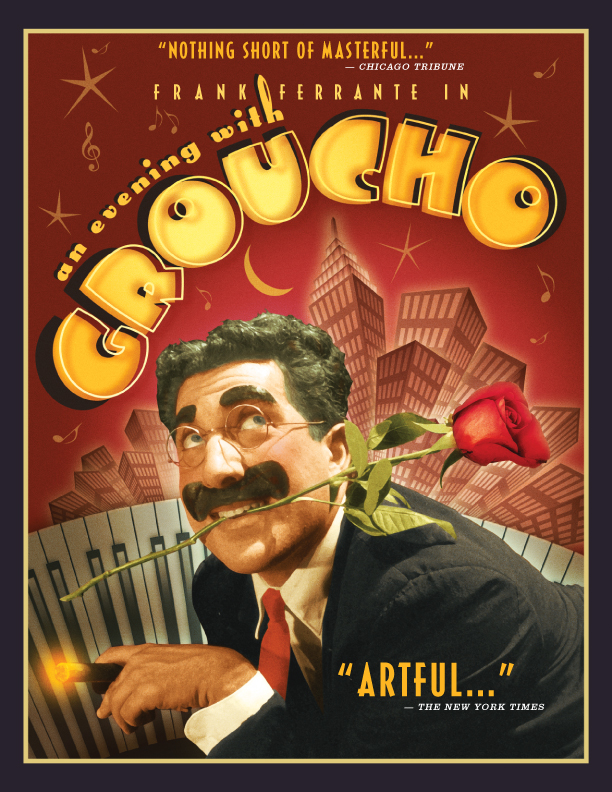 Frank Ferrante - (Groucho) is an actor, director, and producer described by The New York Times as "the greatest living interpreter of Groucho Marx's material." Animal Crackers and A Night at the Opera co-author Morrie Ryskind called him "the only actor aside from Groucho who delivered my lines as they were intended." Discovered by Groucho's son Arthur when Frank was a drama student at the University of Southern California, Frank originated the off-Broadway title role in Groucho: A Life in Revue (written by Arthur) portraying the comedian from age 15 to 85. 
In 2001, Frank starred in, directed and produced the national PBS television program Groucho: A Life in Revue. Frank currently stars as the comic lead in the European cirque Teatro Zinzanni in San Francisco and Seattle. This year he became a question on the classic TV program Jeopardy. "He took his portrayal of Groucho Marx to New York in 1986." The answer: "Who is Frank Ferrante?"  
For more information on Frank Ferrante's Groucho, log on to www.grouchoworld.com.
---
The Realtime Dixieland Band
Saturday, February 10, 2018 || 7 p.m.
Mark Sands' Realtime Dixieland Band is a super crowd pleaser! "The audience felt an instant connection with all seven performers as they were introduced," said Rich McCaffery, Cooperstown Lakefront Concert Series Coordinator, "and showed their appreciation by constant applause and cheers."
On the Colesville Summer Concert Series "Top Three 2017" performers, the Arts Council is proud to welcome the Realtime Dixieland Band to the Martin W. Kappel Theater stage for their Norwich premiere performance.
UNDERWRITTEN BY WELLS FARGO ADVISORS
---
Binghamton Philharmonic: Link Up!
Saturday April 7, 2018 || 7 p.m.

ABOUT LINK UP
Link Up, a program of Carnegie Hall's Weill Music Institute, guides students and teachers in grades 3-5 through a year-long exploration of orchestral repertoire. Students will sing or play recorder instruments while learning basic musical concepts and composing their own music. Linking the classroom to the concert hall, this program provides extensive standards-based teacher and student materials, and culminates in an interactive orchestral concert in which students sing or play soprano recorder from their seats.
---
2018 CATS - Chenango Arts Talent Showcase
Saturday, May 5, 2018 || 7 p.m.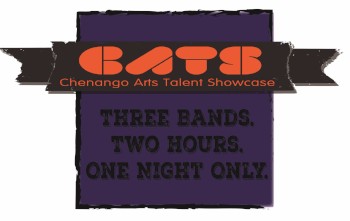 Back by popular demand! The Second Annual Chenango Arts Talent Showcase gives our audience a chance to see three of central New York's hottest up-and-coming music acts up close on the big stage! Come hear firsthand a trifecta of sonic goodness sourced locally. Bring the kids to this all-ages performance!