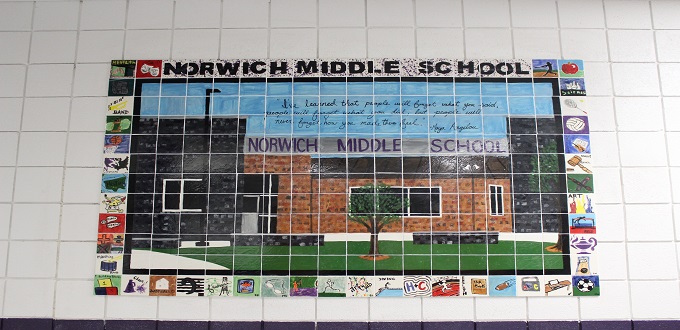 Grants
Grants for Teachers
FOR IMMEDIATE RELEASE
October 21, 2015
2016 GRANTS FOR TEACHERS PROGRAM
DEADLINE:  December 1, 2015 for projects planned through December 31, 2016.
The Chenango Arts Council is pleased to announce continued funding for the Grants for Teachers (GFT) Program.  The primary purpose of the Grants for Teachers Program is to provide funding directly to classroom teachers responsible for achieving New York State Education Department Learning Standards for the Arts or Learning Standards for English Language Arts. 

To the extent possible, this program will provide grants that directly meet the needs of teachers with a minimum of "red tape" and a maximum of flexibility. As a result, the types of projects eligible for funding are limited only to the imagination, invention and creativity of the applicant. Grant requests may not exceed $500.  All teachers currently employed by a school district in Chenango County, or working in a public or private school in Chenango County, grades Pre-K-12, are eligible to apply.  The deadline is December 1, 2015 for opportunities planned through December 31, 2016.
This year, the Council is thrilled to announce a new category of Culinary Arts funding. With the generous support of Chobani, the Culinary Arts category seeks to inspire the next generation of food innovators by funding projects that spark the imagination of students through the transformative power of food, embracing core nutritional values and enticing participants to nurture their own creativity by expressing themselves through the culinary arts. Yogurt for projects will be provided by Chobani, please inquire with the Arts Council.  We encourage local youth to participate in appreciating this wonderful resource right in our own backyard!
For more information or for assistance with this grant opportunity, please call the Arts Council at 336-2787/ARTS.
Funding for the 2016 Grants for Teachers Program has been made possible by Golden Artist Colors, ACCO Brands, Chobani, Community Bank and Friends of the Arts Council.  For more information about the GFT Program or how you can help keep the arts alive in our schools, please call the Arts Council at 336-2787/ARTS.

Congratulations to the following 2015 GFT recipients:

BOCES- $500 for a Public Art Sculpture
Gilbertsville-Mt. Upton Central School- $200 for purchase of print disability software
Greene Middle School- $400 for purchase of guitars, case, straps and foot rests
Holy Family School, Norwich- $369 for a trip to Anderson Theatre for Junie B. Jones production
Gibson Primary School, Norwich- $500 for a trip to Farmer's Museum/Lippitt Farmstead
Gibson Primary School, Norwich- $500 for a trip to Harpursville Animal Adventure Park
Gibson Elementary School, Norwich- $350 for a trip to Wolf Mountain Nature Center
Norwich Middle School- $500 for purchase of industrial clay extruder
Norwich High School- $500 for trip to New York City Museums
Oxford Primary School- $500 to support the School Musical- United We Stand
Oxford Middle School- $465 for circle weaving project
Oxford High School- $500 for purchase of piano keyboard package