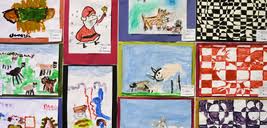 Grants
Grants for Teachers
For Immediate Release
September 11, 2013
The Chenango Arts Council is pleased to announce continued funding for the 2014 Grants For Teachers Program. The primary purpose of the Grants for Teachers Program is to provide funding directly to classroom teachers responsible for achieving New York State Education Department Learning Standards for the Arts or Learning Standards for English Language Arts.
To the extent possible, this program will provide grants that directly meet the needs of teachers with a minimum of "red tape" and a maximum of flexibility. As a result, the types of projects eligible for funding are limited only to the imagination, invention and creativity of the applicant. Grant requests may not exceed $500. All teachers currently employed by a school district in Chenango County, or working in a public or private school in Chenango County, grades Pre-K-12, are eligible to apply. The deadline is November 21, 2013 for opportunities through June 27, 2014.
View the Grants Form link for the 2014 Grants For Teachers Guidelines.
For more information or for assistance with this grant opportunity, please call the Arts Council at 336-2787/ARTS.
The Grants For Teachers Program has been made possible by Friends of the Arts Council, Community Bank and Walmart.
Congratulations to the following 2013 recipients:
Greene High School- Music Recording Station Equipment
Gibson School, Norwich- Trip to Farmer's Museum/Lippitt Farmstead
Holy Family School- Athlete Role Models in Person Project
Oxford High School- Trip to Lincoln Center in NYC for tour/Jazz workshop and Broadway Show
Oxford Primary School- Suzanne Bloom, Author and Illustrator – 2 Presentations
Unadilla Valley Central School- Ceramic Work Expansion Equipment
Valley Heights Christian Academy- iPad 2
Valley Heights Christian Academy- Trip to Albany to see Encore!!