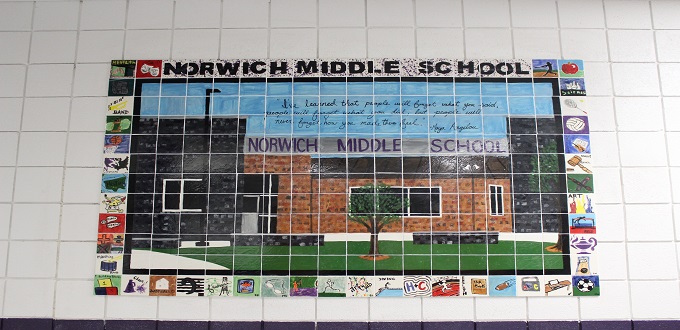 Grants
Grants for Teachers
FOR IMMEDIATE RELEASE
TODAY'S DATE: September 30, 2016

Grants for Teachers Program funding available!
2017 Grants for Teachers Guidelines
Deadline:  January 4, 2017

The Chenango Arts Council is pleased to announce funding for the 2017 Grants for Teachers Program.  The primary purpose of the Grants for Teachers Program is to provide funding directly to classroom teachers responsible for achieving New York State Education Department Learning Standards for the Arts or English Language Arts. 
To the extent possible, this program provides grants that directly meet the needs of teachers with a minimum of "red tape" and a maximum of flexibility. As a result, the types of projects eligible for funding are limited only to the imagination, invention and creativity of the applicant. Grant requests may not exceed $500.  All teachers currently employed by a school district in Chenango County, or working in a public or private school in Chenango County, grades Pre-K-12, are eligible to apply by submitting a narrative and proposed budget.  The deadline is January 4, 2017 for opportunities planned through December 31, 2017.  Arts Council staff is available for grant assistance.
The Council depends on donations to make these very important arts-in-education grants possible.  For more information about the Grants for Teachers Program or to see how you can help keep the arts alive in our schools, please call the Arts Council at 336-2787/ARTS.
Funding for the Grants for Teachers Program has been made possible by Golden Artist Colors, ACCO Brands, Walmart and Community Bank.

Congratulations to 2016 Grants for Teachers Program recipients who shared over $4,000 in arts funding:
Bainbridge-Guilford Junior/Senior High School: $500 - Susquehanna String Band workshops
Greene Middle School: $436 - Purchase of Grand piano cover and Fallboard lock
Holy Family School: $370 - Fieldtrip to Anderson Theatre for TheatreWorks USA's Charlotte's Web
Perry Brown Intermediate School: $500 – Fieldtrip to Roberson Museum, third grade
Perry Brown Intermediate School: $500 – Fieldtrip to Roberson Museum, fifth grade
Stanford Gibson School: $500 - Fieldtrip to Utica Zoo, first grade
Stanford Gibson School: $500 - ATS Recording Studio project, second grade
Norwich Middle School: $500 - Purchase of Emulsion Screen Printing Equipment
Sherburne-Earlville High School: $500 - Art supplies for Art Therapy sessions