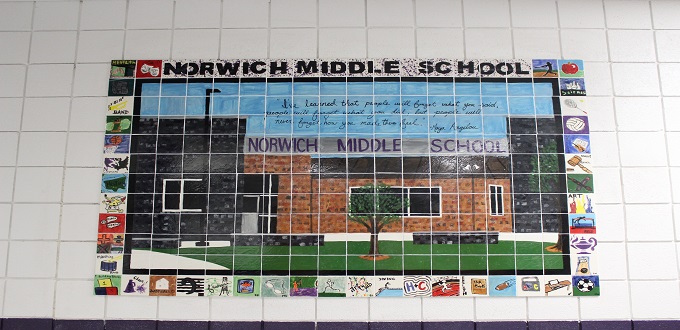 Grants
Grants for Teachers
FOR IMMEDIATE RELEASE
January 9, 2014
The Chenango Arts Council is pleased to announce the recipients of funding through the 2014 Grants For Teachers (GFT) Program. The primary purpose of the GFT Program is to provide funding directly to classroom teachers responsible for achieving New York State Education Department Learning Standards for the Arts or Learning Standards for English Language Arts.
To the extent possible, this program provides grants that directly meet the needs of teachers with a minimum of "red tape" and a maximum of flexibility. As a result, the types of projects eligible for funding are limited only to the imagination, invention and creativity of the applicant. Grant requests may not exceed $500, and a total of $3,100 was re-granted for 2014. All teachers currently employed by a school district in Chenango County, or working in a public or private school in Chenango County, grades Pre-K-12, were eligible to apply in November for opportunities through June 27, 2014.
Congratulations to the following 2014 recipients:
Greene Middle School- $250 to purchase a Little Free Library Kit
Greene Middle School- $500 to purchase guitars and strings
Gibson Primary School, Norwich- $500 for a Trip to Farmer's Museum/Lippitt Farmstead
Norwich Middle School- $333 for teacher conference attendance
Norwich Middle School- $500 for a ceramic tile mural installation project
Oxford Primary School- $500 to support the School Musical- Jungle Book
Oxford High School- $500 to assist with music workshops/student performance at Darien Lake music festival
The Council depends on donations to make these very important arts-in-education grants possible. For more information about the GFT Program or how you can help keep the arts alive in our schools, please call the Arts Council at 336-2787/ARTS.
This year's GFT Program is made possible by Friends of the Arts Council, Community Bank and Walmart.
View the Grants Form link to see the past 2014 Grants For Teachers Guidelines, and watch for 2015 opportunities in the fall!