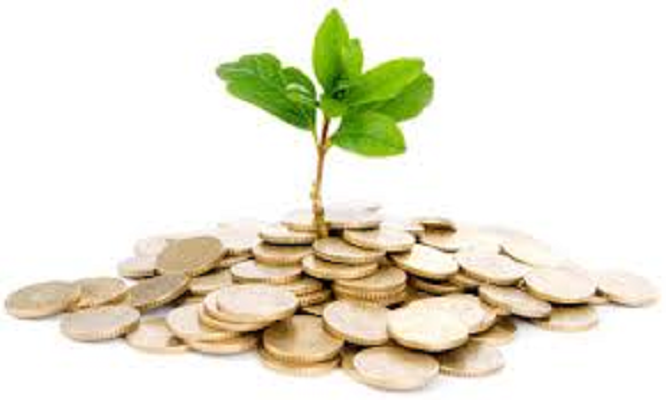 Grants
Introduction
CAC GRANT OPPORTUNITIES
The Chenango Arts Council offers grant opportunities to artists, non-profit organizations and teachers for cultural activities that support and enrich the artistic quality of life in our communities and schools. This is accomplished through the re-granting of funds to support projects that creatively reflect the unique qualities, resources and needs of the communities we serve. The Council currently offers assistance through the following re-grant programs:

THE BROOME, CHENANGO & OTSEGO DECENTRALIZATION GRANT PROGRAM*
HISTORY OF THE NEW YORK STATE DECENTRALIZATION PROGRAM*:
The New York State Council on the Arts (NYSCA) established the Decentralization (DEC) Program in 1977 to foster the continued development of local cultural resources responsive to community needs. DEC serves all of New York State's 62 counties, including areas that are geographically isolated, economically disadvantaged and ethnically diverse. The basic principle of DEC re-grant funding is local decision-making using a peer panel grant evaluation process. The DEC Program operates annually and panel nominations are accepted on a rolling basis.
The Broome, Chenango & Otsego DEC Program serves as a catalyst for local cultural development exposing children, adults and seniors to events that enrich and enhance their lives. Funding provided through these programs helps to strengthen our communities by reaching the most rural of our townships and villages, providing increased access to a greater quality of life through the arts. Since 1986, the Chenango Arts Council has administered the DEC Program in Chenango County, which acts as the sole source of direct support available for arts initiatives in the county. In 2003, the Council began administering the DEC Program in Broome County, and in 2011, Otsego County.

For 2016, the CAC will allocate $119,280 provided by NYSCA through the DEC Program. This represents a 20% increase in funding over 2015. In addition, the Stewart W. and Willma C. Hoyt Founation will continue its generous donation of $10,000 for Broome County DEC applicant support, bringing the 2016 re-grant total to $129,280.
The Decentralization Program offers support in the following categories:
Community Arts (CA) Grants:  Known as "traditional" or "classic" DEC grants, CA grants provide support for arts and cultural projects to community-based non-profit organizations, groups, collectives or artists. Individual artists may apply for a community-based project in partnership with a local non-profit organization. CA support enables emerging artists and organizations to grow professionally and to enhance the cultural vibrancy in communities and neighborhoods where they live and operate.  CA grants provide support to develop, foster, promote, enhance and increase community arts that address current cultural needs in Broome, Chenango and Otsego counties.
Arts Education (AE) Grants:  AE grants support the role that local cultural organizations and/or individual artists play in engaging K-12 public school students in rich artistic learning experiences. AE funds are designed to support new or first time arts education projects in K-12 school settings. Re-grant funds are directed to cultural organizations and/or artists to work in partnership with public schools to maximize each other's resources, and must not replace or appear to replace the role of certified arts teachers.  Projects must focus on the exploration of art and the artistic process.  Projects must take place in school and center on the development and implementation of sequential, skills-based study that incorporates one or more art forms and includes a minimum of 3 hands-on learning sessions with a core group of students. Schools and teachers may not apply directly for AE funds.

Please visit the Grant Program link and Grant Forms link to the left for more information and to access 2016 DEC guidelines and application form.
*Note:  The 2016 DEC deadlne has since passed. Please refer to program guidelines and application form as sample material only.

CHENANGO GRANTS FOR TEACHERS PROGRAM**
The primary purpose of Grants For Teachers (GFT) Program is to provide funding directly to classroom teachers responsible for achieving New York State Education Department Learning Standards for the Arts or Learning Standards for English Language Arts. This program was designed by teaches for teachers, and provides grants to meet cultural needs in the classroom with a minimum of "red tape". Projects eligible for funding are limited only to the imagination, invention and creativity of the applicant. Grant requests may not exceed $500. Teachers currently employed by a school district in Chenango County, or working in a public or private school in Chenango County, grades Pre-K-12, are eligible to apply. 
In 2016, $4,306 was allocated through the GFT Program into Chenango County schools for arts related projects in the classroom.  With the help of generous donations for this very important program, the Council will continue to offer the GFT Program for classroom arts-in-eduation initiatives in 2017.  Please contact the Council to see how you can help support arts-in-education!

Please view the Grant Program link and Grant Froms link to the left for more information on the GFT program, including last year's recipients and how to apply.  *Note:  The 2016 GFT deadlne has since passed. Please refer to program guidelines as sample material only.

*The Chenango Arts Council's Broome, Chenango & Otsego Decentralization (DEC) Program is made possible by the New York State Council on the Arts with the support of Governor Andrew Cuomo and the NYS Legislature. Additional support for Broome County provided by the Stewart W. & Willma C. Hoyt Foundation.

**The Grants For Teachers Program is made possible with funds from Golden Artist Colors, Inc., ACCO Brands, Chobani, Community Bank, Walmart and Friends of the Arts Council.
IMPORTANT INFORMATION FOR NON PROFITS
March 27, 2014