Get Involved
Become a Member
CAC Membership
Membership has its privileges!
Join today and receive an invitation to the party!!
*All Members receive discounts on tickets, purchases of artwork and class registrations; invitations to events and Members Only Reception; entrance to win tickets in our Performance Lottery and a listing in our annual Performance Series Program Book.                                                         
__   Student $20*                                                                              
 
__   Senior Citizen $20* (Senior member discounts)                        

__   Artist $25* (Group shows, Gallery Lottery  and "Pop-Up" exhibits, CAC website link
__ Individual $35*
__ Family $50*
__ Angel $100 - $249*
__ Patron $250 - $499*
__ Benefactor $500-$999* (Two free tickets**)
__ Producer $1000 and up* (Four free tickets**)


Business Membership has its privileges!

__Basic Business Membership: $150
__Non-Profit Organization:  $45
Business and Non-Profit Organization Benefits include: 
10% discount on two Season Tickets;  5% discount on advertising;  CAC website link;  annual CAC Best of Show Poster;  invitations to events, Members Only Reception and Business/Arts events, including Breakfast Club invitations;  entrance to win tickets in our Performance Lottery and a listing in our annual
Performance Series Program Book.  Non-profit organizations additionally receive one free monthly scheduled use of the conference room. 
For Director's Circle Corporate Sponsorship Opportunities over $500, please contact the office at (607)336-2787/ARTS for levels and benefits of Corporate Investment. 
Chenango Film Society Membership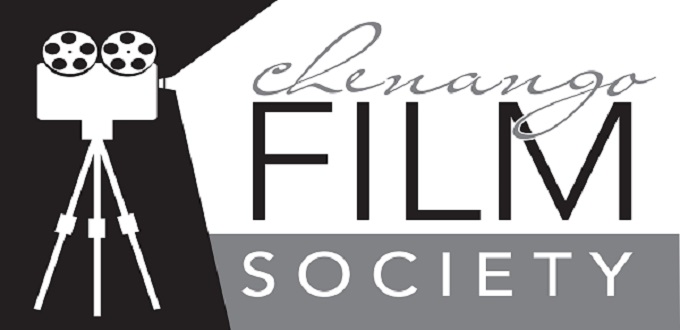 Join the Chenango Film Society!
Presented in partnership with the Colonia Theater, Downtown Norwich

ANNUAL FILM SOCIETY MEMBERSHIP DUES:

INDIVIDUAL:  $20
FAMILY:  $25
TO JOIN, CALL:  (607) 336-2787/ARTS    
WATCH FOR THE 2015-16 FILM SOCIETY LINE-UP COMING THIS FALL!!!
Here's what the last season looked like:
Your membership allows entrance into both the Cinema Memories and Hollywood Through the
Decades series for only $4 per ticket per movie !!
Non-members (general public) tickets:  $7 at the door.
Children under 7 are free!
Movies take place at the Colonia Theater, downtown Norwich, and begin at 6:30pm.
CINEMA MEMORIES :
 
   10 /15    Dead Poets Society -Honoring Robin Williams 
   10/29    Godzilla -THE JAPANESE ORIGINAL -  
   11/12    Ghostbusters - 30th Anniversary  
   11/26    Raiders of the Lost Ark    
   12/17    The Nightmare Before Christmas
 
 HOLLYWOOD THROUGH THE  DECADES:
     
   1/14   Gone with the Wind- 1939
   2/11   Casablanca - 1942   ** NOTE:  This movie will begin at 7:30pm.
   3/11   Singin' in the Rain - 1952
    4/8    The Graduate -1967      
   4/29   Escape from New York 
   5/13   This is Spinal Tap
The Chenango Film Series is sponsored by the Colonia Theater, Mid York Press, NBT Bank, Preferred Mutual Insurance Company, Wells Fargo Advisors and Commerce Chenango.