The Gallery
Sign up for Classes
WINE & DESIGN WORKSHOPS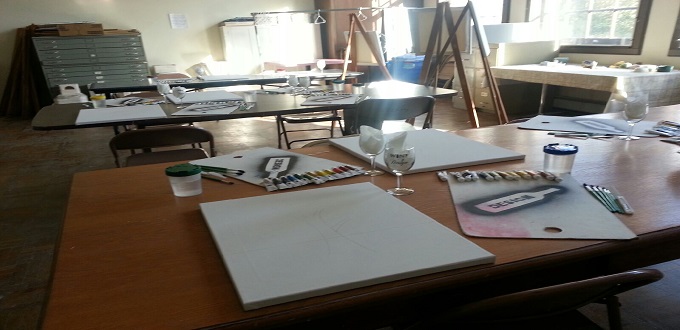 The CAC and Wilson Ceramics are pleased to present:
WINE & DESIGN
Friday, December 13, 6-8pm
Theme: After Vincent Van Gogh
Still time to register!!!!
Friday, January 10, 2014, 6-8pm- SOLD OUT- Call to be placed on the waiting list.
Theme: Abstraction
Register by January 6, 2014
Friday, February 7, 2014, 6-8pm- SAVE THE DATE!
$40 member fee- $45 non-member fee
Price includes workshop instruction, facility use, paint, palette, brushes, canvas and wine glass.
Bring your favorite bottle of wine!
Wine & Design is a painting workshop for any level artist. No experience is necessary. The course is step by step how to paint while enjoying your favorite wine. The workshop is taught by Matthew Wilson, current Norwich Middle School art teacher and practicing local artist. He is the owner of Wilson Ceramics and teaches numerous courses at the Council. Please visit his website at www.WilsonCeramics.com.
Call the Council at (607)336-2787 to register.
Max. class size: 10
Must be 21+ to register
To set up a Wine & Design party (private class of 10), contact the office.
Paint for WINE & DESIGN generously donated by Golden Artist Colors.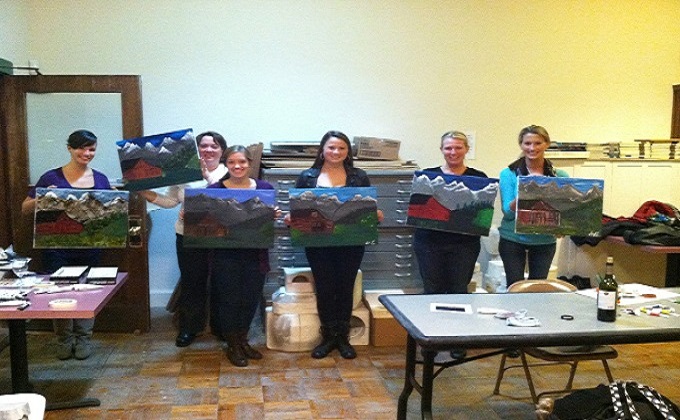 Participants from the November Wine & Design class proudly show off their paintings!
Join us for 2014 Advanced Summer Art Camp!!!
Information coming soon!
2013 Summer Art camp
2013 Advanced Art Summer Camp- SOLD OUT!!!!!
July 15- 19, 2013
Call us at 336-2787/ARTS to REGISTER BY June 21!
$65 per session or $110 for full day camp. (Students going into 6th grade and up.) Price includes all 5 days of instruction, facility use and project supplies.
Session I- Advanced Drawing
9am- 11:30am, Max students- 15
Explore the world of drawing using multiple mediums.
Session II- Advanced Ceramics
12pm- 2:30pm, Max students- 15
Learn to create both functional and sculptural ceramics with new handbuilding techniques and wheel throwing.
Classes taught by Matthew Wilson, current Norwich Middle School art teacher and former adjunct professor of ceramics at SUNY Oswego. He is owner of Wilson Ceramics- visit his site at www.WilsonCeramincs.com.
This program has been partially sponsored by Chobani.