Gallery
2017 Summer Season
Erich Kennedy
Chenango County Perspective
June 9 - Jun 23
Artist Bio:
Schooled at the Fashion Institute of Technology- receiving his   B.S. with honors, Erich began his early career as a fashion illustrator, having many published pieces in Women's Wear Daily, The New York Times and numerous other fashion publications and trade magazines. Erich segued from a Art Director position into Fashion, to designing and Merchandising of garments. Working mostly in sportswear and active apparel.  Erich lived and worked in Manhattan for  30 years. Most recently the artist has made his home in Central New York State- spending much of his time painting at his lake house studio. He chooses to paint and sketch quintessential rural Central New York images. Well versed in many mediums, the artist's preference is watercolor- transparent, opaque, and a combination to achieve a "honest and real" approach to his subject matter.
Gallery Opening:  June 9 5:30 PM
Come and Enjoy!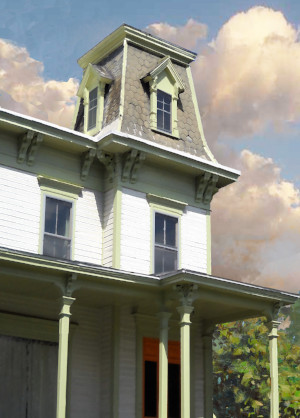 ---
Lee Ingraham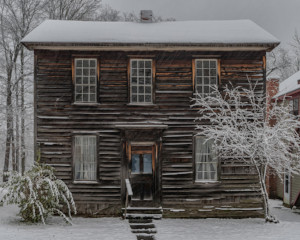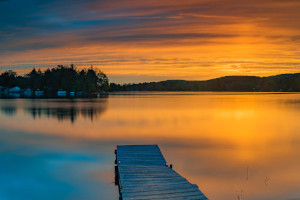 July 21 - Aug 11, 2017
Artist Bio:
I was born in Evanston Illinois since that is where my Dad's
new job was at the time. My family is originally from southern
tier of NY State. I was raised with my siblings in Smyrna since
the early 60s. Other than residing in Earlville for roughly five
years I have spent most of my life in Smyrna where I still live
with my wife Kathy.
I was home schooled from 7th grade and up.
Some of my work has been shown in exhibits amongst other
artist's works in places like the Hamilton Library, Clinton
Library and the Mad Art Gallery when that was in Hamilton NY.
I usually have a framed print accepted at Monson Williams
Proctor institute for display in the annual sidewalk show.
My keen interest in Photography lies within Landscape, Macro
and Abstract art forms. I also like to experiment in Photoshop
to transform an image I photographed into an image from
mind. Another creativity I enjoy doing is photographing
multiple images of one person doing different things and
placing them all into one image. I do take photos of wild life
when opportunity arises. That is one reason I try to have my
camera with me most of the time. When it comes to landscape,
Macro or Abstract I'm usually heading out in the field with a
project in mind. Sometimes conditions change or new
opportunity arises and I find myself photographing in a
different direction from the original plan. To me that's what
makes photography so exciting.